Lenovo just unveiled its first Multimode Yoga Tablet today in Los Angeles, the Yoga Tablet packs up to 18 hours of battery life and three innovative modes. Apart from knowing how to put up a good show, one other thing Lenovo does best, is innovation as can be seen in their multimode computing line. The Yoga Tablet is not your conventional tablet, as the company introduced a three new form-factors that separates the Yoga Tablet from any device in the market. Lenovo's  senior vice president explained that the company spent a great deal of time studying the way users frequently use tablets, in order to "break the mold on the current 'sea of sameness' designs, giving them a better way to read, browse, watch and interact with content,"
The three unique modes on the Yoga Tablet fixes the challenges the everyday tablet user faces, by providing a grip surface to hold, support when tilted and stand modes for better viewing angle. The Yoga Tablet comes with a cylindrical handle, that gives it a feeling like reading a magazine.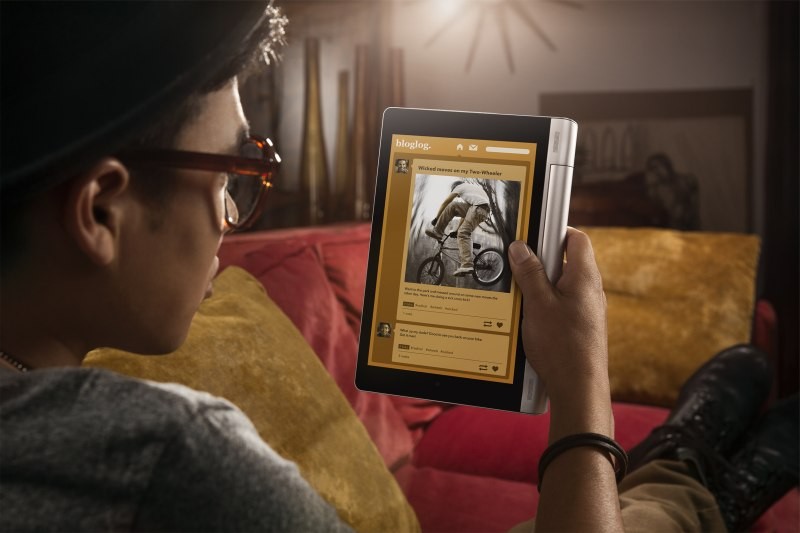 Rotating the side cylinder 90° deploys the tablet's stand thereby converting it to stand mode, giving users a comfortable view when watching videos or placing video calls.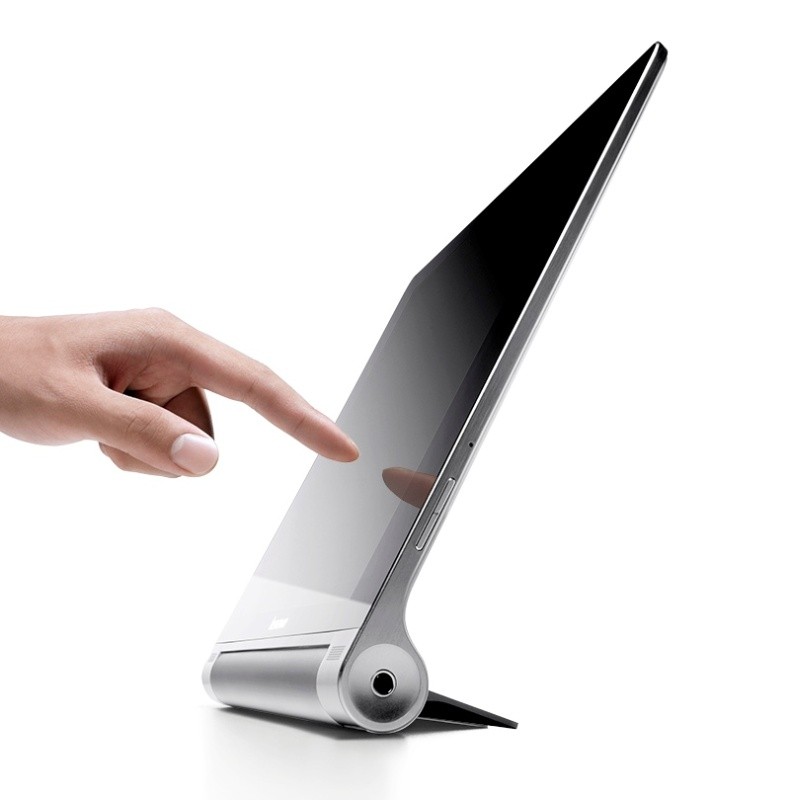 Finally the tilt mode allows users to lay the Yoga Tablet down, and still be able to carry out a multitude of functions.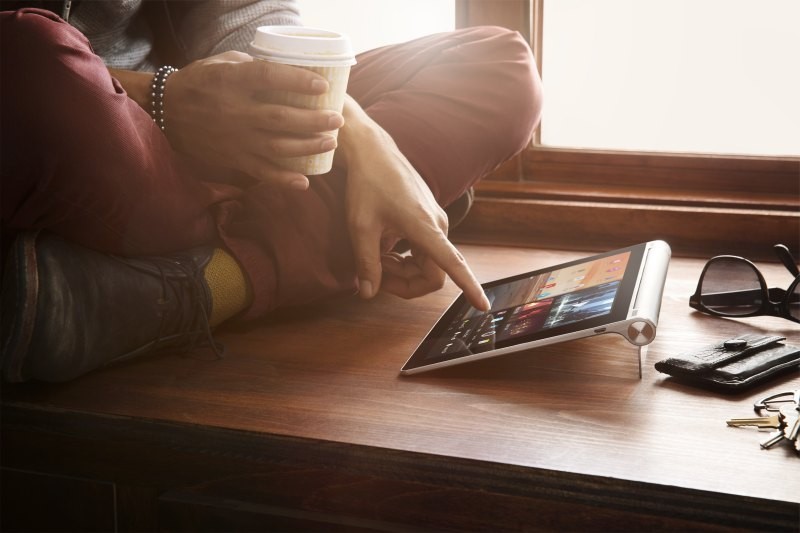 The 10 inch and 8 inch Yoga Tablet packs a MT8125 Quad Core processors with 16 GB capacity and feature Android 4.2. It also comes with Dolby® audio that provides powerful surround sound  experience to speakers or headphones. Both models feature high-definition 1280 x 800 displays, a 5 MP auto focus rear camera plus an additional front camera, a micro SD expansion slot, WiFi and a micro USB connection and Dolby DS1 for rich audio. The 10-in model weighs 1.34 lbs.  and 0.88 lbs. for the 8-in model an optional Bluetooth keyboard can added be to the 10-inch model for an extra price.
As for pricing and availability, the "MSRP is $249 and $299, for the 8-in and 10-in, respectively. Starting on Oct. 30, the 8-in model will be available exclusively at Best Buy stores and  www.lenovo.com while the 10-in model will be available via major retailers including Amazon.com, BestBuy.com, Fry's, Newegg.com and  www.lenovo.com. The Lenovo Yoga 10 Bluetooth Keyboard Cover is $69 and will be available beginning Oct. 30 via major retailers and  www.lenovo.com."