The Xbox One is a media center that was missing it's "Yang," but Microsoft just made sure you won't lack an Xbox One YouTube app from day one. Google announced today that a native Xbox One YouTube app will be present when the Xbox One arrives on November 22nd. The Xbox One YouTube app bears the same structure as that on your 360 console , and will allow you to watch 1080p videos, and subscribe to your favorite channels. A recent post on the YouTube official blog  also confirms that
The YouTube app for Xbox One also makes it easier to find and watch whatever you want:

Voice – Control the app just by saying "YouTube" wherever you are in the app. Commands like play, pause, and fast forward will instantly pop up on screen.
Gesture – Grab the screen to scroll through videos, and use your hand to pick which one you want to watch.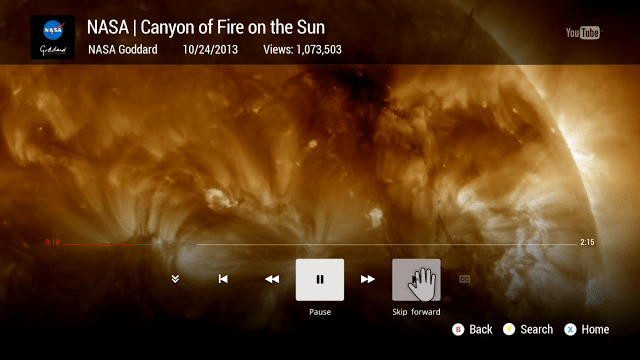 The Xbox One app also supports YouTube pairing that lets you can then cast videos from the iOS and Android YouTube apps. Xbox fans can count this as a good news, as it adds one more entertainment feature to Xbox One's countless features. There's no news on when the YouTube app will be hitting the PS4 yet, so PlayStation fans will just have to wait it out.
Xbox One will have a dedicated @YouTube video app on day 1

— Larry Hryb (@majornelson) November 20, 2013
Source: Xbox Wire, YouTube Blog