Lotus, one of the world's largest and most prominent car manufacturers just unveiled its first motorcycle, called the C-01. If the C-01 reminds you of something from a Sci-Fi movie, that's because it was designed by former Bugatti designer Daniel Simon, whose work you'll know from Tron: Legacy, Oblivion, and Captain America.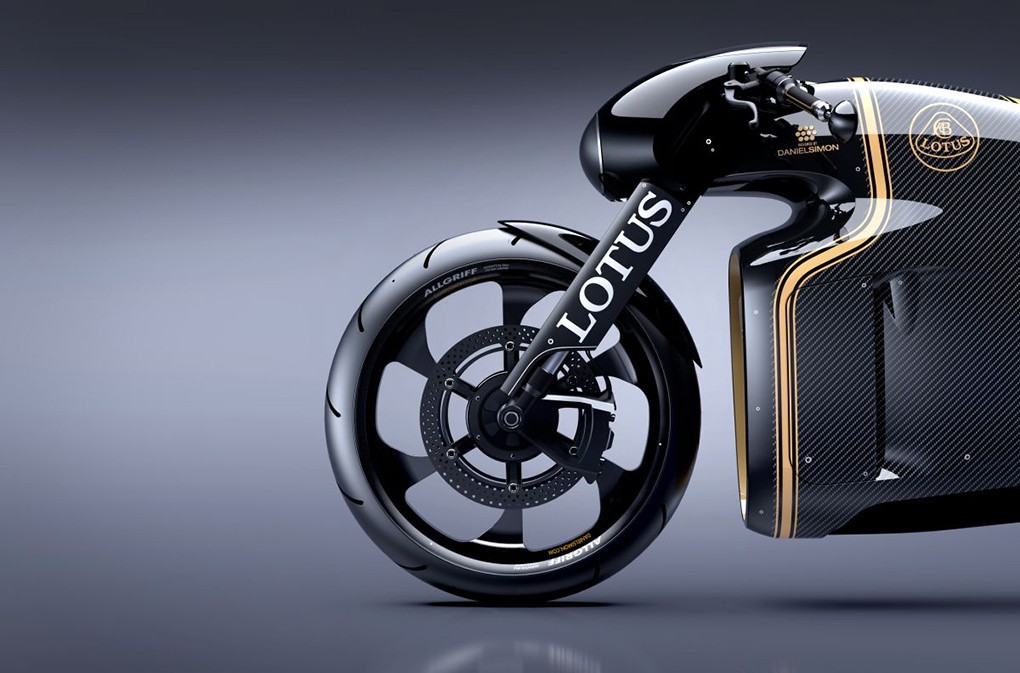 Nearly a year ago, Lotus announced the launch of its new motorcycle division, with mare images showing the carbon fiber tank of its C-01 superbike. You don't have to worry anymore as these are not concept pictures, the company held the official unveiling of the real thing, and it's stunning. The C-01 has the same elegant, yet extremely futuristic look, with sleek body made of carbon fiber and titanium. The superbike doesn't just look good, it's also packing some darned impressive specs, as most bike enthusiast expected from a company with a lot of four wheels racing history.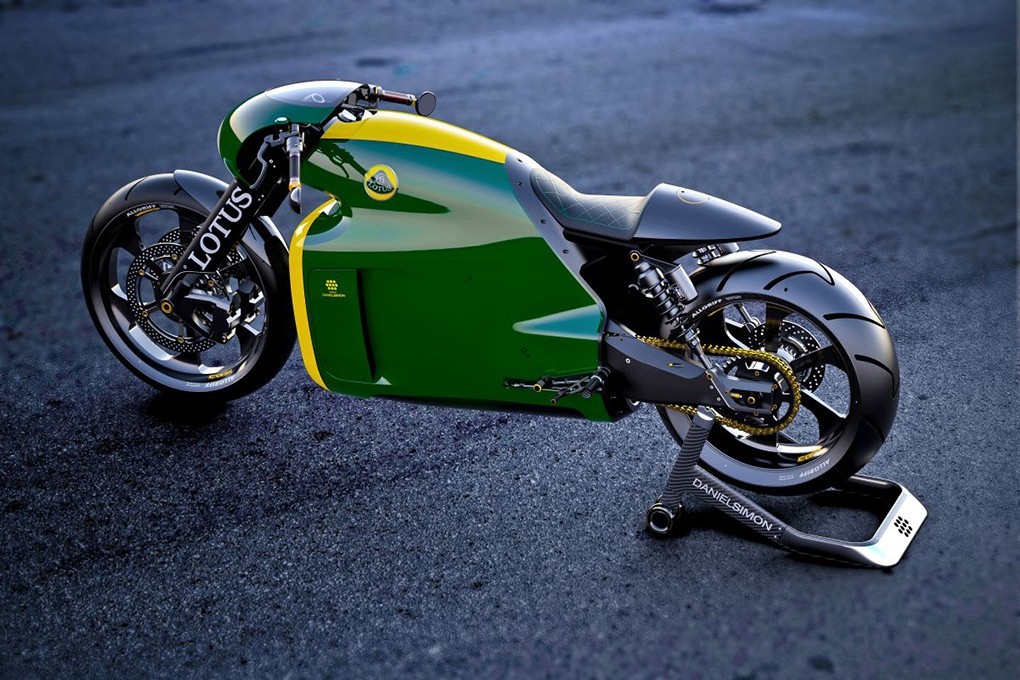 "The design process of the C-01 was a labour of love," says Simon, "we have worked hard to create a motorcycle with very distinctive features such as a clean main body, an extremely low side profile, a bold stance, a unique air intake, logical partline solutions and clean graphics."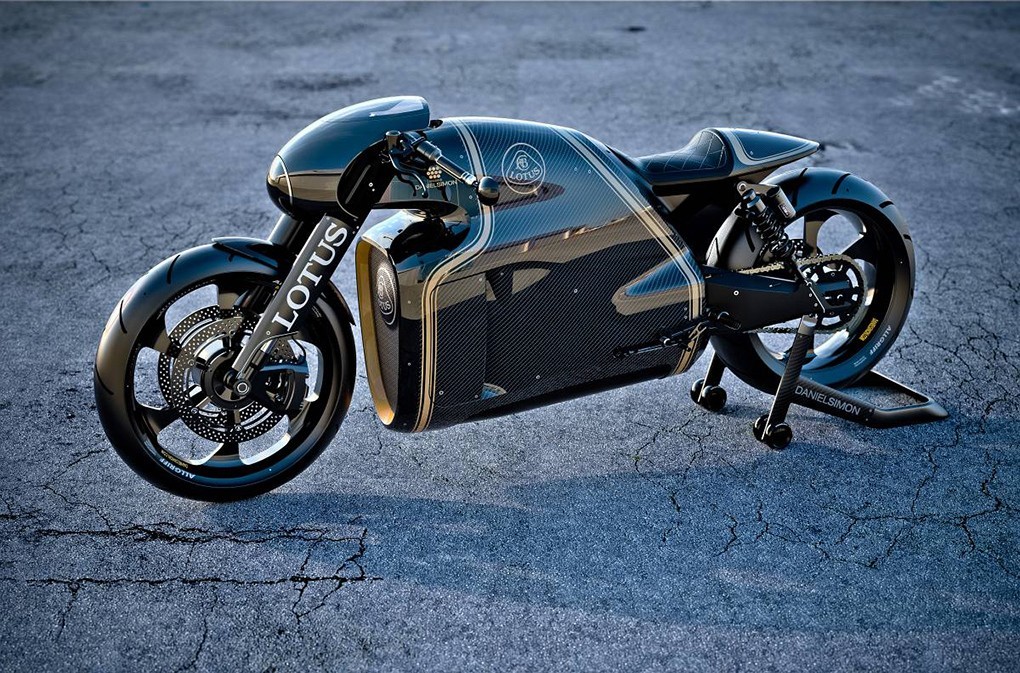 A 75-degree V-twin displacing 1,195 cc puts out 200 horsepower, powering the rear-wheel through a six-speed jaw-type transmission and hydraulic clutch. Electronic engine management with digital ignition adjustment ensures optimum performance. Inverted forks, twin suspension struts, a steel/carbon/titanium fame, twin front disc brake and single rear disc, and an aggressive frame/suspension geometry complete the high-performance package. The British company plans to produce 100 in partnership with German manufacturer Kodewa. There's no price announced yet for the superbike, but don't expect the C-01 o to be within reach of most mortals.
Reportedly, the C-01 will offer customization options for customers when it goes on sale, there will be three special forms, including classic British racing green and the Martini colors. For now, there is no availability date for the Lotus C-01.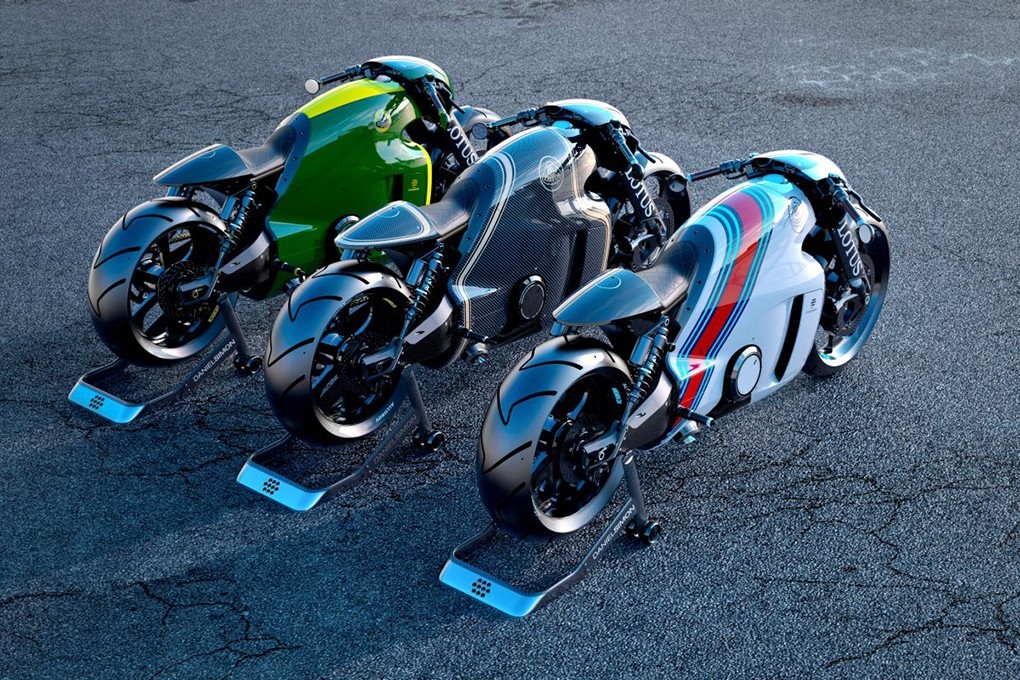 Source: Lotus