[doptg id="13″]
Overview
$649 now $499  
USE

CODE

"PHANTOM35" AT

CHECKOUT

TO

GET

AN

EXTRA

$35

OFF

THE

SALE

PRICE

!

Meet the DJI Phantom FC40 drone — there has never been a device more fun to fly. Zooming horizontally left and right with ease, and climbing hundreds of feet in the air without even batting an eye, the Phantom was born to fly.

Your summer just got a whole lot more fun.

Using the Smart Camera onboard, you can capture and record backyard baseball games, beach days, and fireworks displays from a decidedly epic perspective – all in full,stunning HD quality. The Smart camera uses a 2.4G Wi-Fi connection to pair with your smartphone so that you can experience a live video feed while flying up to 100 meters away.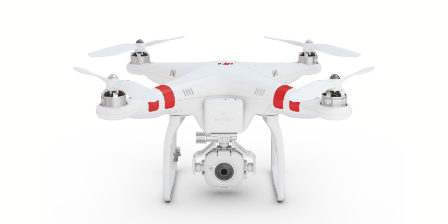 WHY

YOU'LL

LOVE

IT

DJI designed the Phantom FC40 as the drone for everyone. Whether you're a budding aerial videographer or just love the thrill of flight, The HD Smart Camera combined withauto-piloting features, stunning design, and tons of other abilities — the Phantom FC40 Drone is the real deal.

Best of all, this drone is ridiculously fun and still incredibly easy to fly. The Phantom has an "auto-hover" feature that ensures you won't drop like stone if you let go of the throttle. The possibilities are endless with Phantom — just fire it up, take to the skies, and you'll see what we mean.
TOP
FEATURES
Built-In Smart Camera – 2.4G camera shoots 720p/30fps HD video. Live camera feed via Wi-Fi up to 980 feet away.
Ready To Fly Design – Minimal

GPS

setup required, excellent for beginners.
Remote Control Unit – 5.8GHz remote control that operates up to 1640 feet away.
Failsafe Autopilot – Automatic

GPS

-based "go home" landing feature.
THE
PROOF
"DJI Phantom is always a must-have for many outdoor action shots as well as dramatic effects that you just can't capture at eye leve l." – B&H
"I personally found this UAS to be a whole lot of fun, and so did the many Popular Science staffers here that piloted it." – Popular Science
"These powerful copters do exactly what they are meant to do; provide aerial imagery." –GeekWorthy.com
WHAT

YOU'LL

NEED
iOS 6 or later
Compatible with iPhone, iPad, and iPod Touch (app is optimized for iPhone 5)
Android 2.2 or later
IN
THE
BOX
One (1)

DJI

Phantom
One (1) Built-in 700 mAh Li-on Battery & Charger
One (1)

DJI

FC40 camera
One (1) Remote Control Transmitter – 5.8G Control and Receiver (will not interfere with 2.4G Wi-Fi)
Getting started guide
TERMS & CONDITIONS
Promotion available to continental US customers only
Once purchased; no additional steps needed for shipment
Please allow 7 to 14 business days for delivery
Shipping included
All prices are in US Dollars (

USD

)
All sales are final
Limit 2 per customer
Buy Now