The young folks may not be conversant with the history of Koss, renowned for their invention of the original stereophones, way back in 1958. One can confidently lay claims that, Koss has been a pioneer in the hi-fi industry for fifty-something years or more. Anyway, lets fast forward to 2014, the company recently introduced their Koss BT540i circumaural headphone that retails for $199 at Koss.com or Amazon. I was really interested on getting my hands on one, to get a feel and sound of Koss's Bluetooth enabled device. To be frank with you, I was expecting nothing but perfection, and that's what I got using the Koss BT540i headphones as my daily driver for two weeks. So, what makes the BT540i different from your average Bluetooth headphone? Everything. They feature state of the art Bluetooth hardware and software integrated with aptX codec technology, putting the Koss BT540i as the most advanced Bluetooth headphone designed and engineered by the wireless headphone pioneer.
Design
Koss didn't sacrifice looks for sound, it has a padded plastic head band with a metal material for adjustment, it also comes with hinges that provides less clamp pressure. The earcups rotate from left to right and collapse to an extent for storage.. The Koss BT540i comes on the lighter side, and has authentic leather pads and memory foam that provides ample comfort for long periods of wear.  The headphone comes with a detachable 3.5mm to 3.5mm cable, micro USB charging cable and a hard case for storage. The on-board controls allows for easy navigation with  play or pause music, volume-up, volume-down, and answer incoming calls buttons all located on the earcup.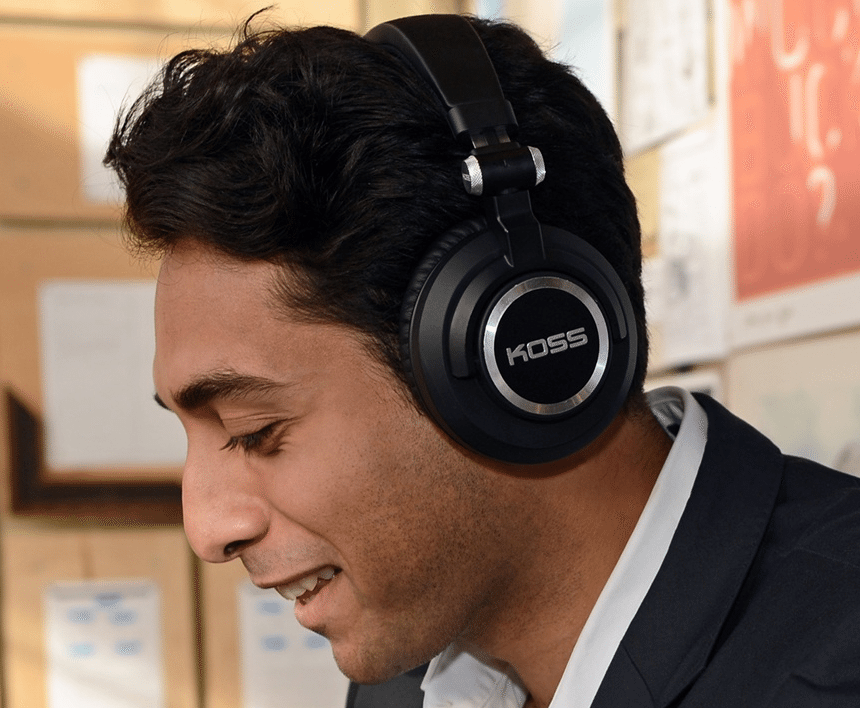 Connections and Features
The Koss BT540i Bluetooth technology is also NFC enabled, this aids for quick pairing with your devices. On the hardware side, it features Koss's PLX40 Elements which is tuned for a perfect and personal listening experience every time. The built-in, dual microphones help to reduce background noise, and provides exceptional call clarity. The rechargeable built-in lithium battery on the BT540i provides 8 hours of listening time on a single charge, it's 3.5mm to 3.5mm cable provides you with a listening alternative when you run out of juice.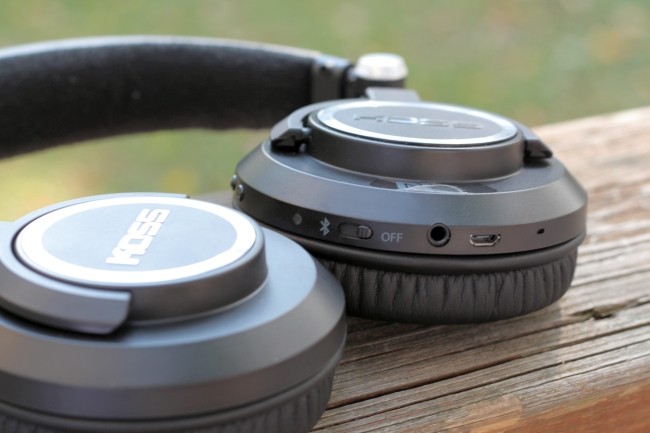 Verdict
The Koss BT540i is a nice and relative affordable headphone at its price range. The lightweight nature of the headphone makes it comfortable to wear, the ear cups are comfortable and provide a tight seal. Thanks to the all-new precision-tuned Koss PLX40 Dynamic Elements that produces clean crisp highs, robust mids and smooth lows even though I found myself cranking up the volume on some songs to get an immersive experience with BT540i. The Koss Bluetooth technology on the headphone makes it a very recomendable headphone for anyone who wants an affordable Bluetooth gear. Unfortunately, I wasn't thrilled with the 8 hour battery listening time, thanks to the detachable audio cable feature for providing another alternative.
The Good: Very comfortable and lightweight, very realistic sounding audio with crisp highs, easily portable, and nice carrying case included.
The Bad: Koss should work on improving battery life on future builds, as they're headphone brands at that price range with longer battery life.
Buy Now
Source: Koss