Call it sacrilege or anything you want, LG has beaten Google's Nexus line in getting the Android 5.0 Lollipop to its flagship G3 device. LG announced that the G3 will receive an Android 5.0 Lollipop update this week starting with Poland, followed shortly by other key markets. The chief of  LG's mobile division stated in the recent press release that, "bringing Android Lollipop to G3 owners as soon as possible is a top priority". Those of us in the United States with carrier-branded devices will probably wait a while longer, as these carriers have a history of withholding updates till they're done stuffing it with their bloatware. There are no specific new features we know of at the moment, neither do we have information on when other LG devices will be getting some Material Design goodness. Nexus owner should be outraged with the current situation of things, we're hoping Google acts fast enough to save us from being humiliated by LG fan boys.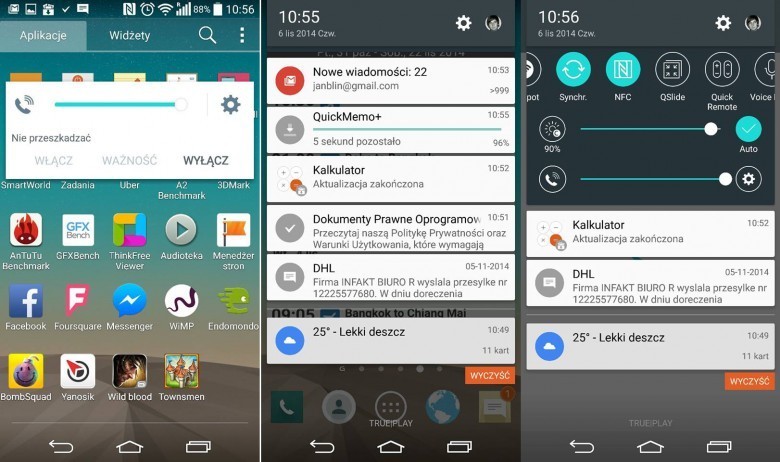 LG FIRST TO ROLL OUT ANDROID 5.0 LOLLIPOP UPGRADE

Flagship G3 to be the First LG Smartphone to Receive Newest and Smartest Features of Lollipop OS

SEOUL, Nov. 9, 2014 ― LG Electronics (LG) this week will begin rolling out the highly anticipated Android 5.0 Lollipop upgrade for G3 smartphones starting in Poland this week, to be followed by other key markets in the near future. LG, the first global smartphone manufacturer to offer the Lollipop upgrade in 2014, will subsequently announce an upgrade schedule for other LG mobile devices.

This latest Android OS delivers a host of improvements including a new design language with added depth, shadows and animations. Notifications are improved with a new layout and color scheme and will be available on the new lock screen. A new security feature to strengthen the connectivity between devices will include enabling users to unlock their smartphone when it is physically near a pre-registered Bluetooth device such as the LG G Watch or G Watch R. Lollipop also introduces Android Runtime (ART) software to improve performance.

"LG is absolutely committed to giving our customers the best mobile experiences available and bringing Android Lollipop to G3 owners as soon as possible is a top priority," said Dr. Jong-seok Park, President and CEO of the LG Electronics Mobile Communications Company. "The new features and improvements in Android 5.0 will bring a whole new user experience to the G3 and make it even better than it already is."

Additional details related to LG devices will be announced in the near future as the Lollipop upgrade becomes available in local markets.