It's been a couple of months since the introduction of the Moto 360, and I've had the opportunity to own this fast, stylish and discreet solution to obtaining information on-the-go. This post is just to share my Moto 360 thoughts and habits-review on how it really works and integrates in my life as a Tech blogger and a first time father of a 3 month old boy. The Moto 360 is a beautifully crafted wearable device. I personally think this smartwatch is great. For me, it's the best round Android Wear watch and possibly the best smartwatch available to date that makes you want to wear a watch again.
On the hardware end of things, the biggest selling point for the Moto 360 is its finely-crafted stainless steel bezel free display that comes with a scratch-free resistant glass. There's a black bar at the bottom which is crucial for driving the graphics and responding to ambient light (for automatically adjusting the display brightness). The black bar at the bottom allows for the bezel free display to exist. Also the Moto 360 is surprisingly light, which makes it comfortable to wear day-to-day. The Moto 360 watch sports a heart rate censor at the bottom of the smartwatch, and an on/off button on the side that has a gold lining around it.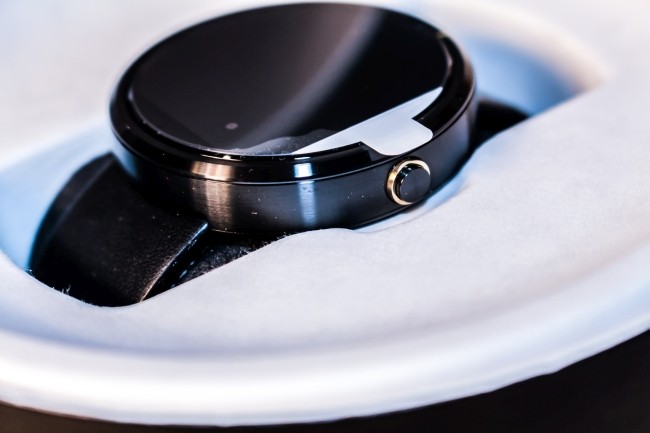 The leather band it came with is very comfortable and it's still in top shape since I got the Moto 360, thanks to Motorola for the new band options that includes a brown leather or stainless steel band. The recent updates for Android Wear brings the OS's functionality to par with the Moto 360's hardware.
A smartwatch has to fill a void that your phone or other device can't. You might think these situations will be hard to find but they aren't, thanks to the Moto 360's seamless interactions with Android Wear. As a first time father of a 3 month old boy and part-time Tech Blogger, I've found myself relying so much on the Moto 360 to get me through my day. The need for a smartwatch comes in play when you find yourself in situations where it's inconvenient to use your smartphone. When it comes to walking, cooking, driving, when your phone isn't nearby/ accessible, or even feeding your newborn, the Moto 360 have always performed exceptionally perfect for me.
Some Android wear features I've found useful on my moto 360
Notifications + Updates (text messages, social media alerts, calendar notifications, email, etc)

Voice control (sending text messages, googling, checking weather, etc all by the sound of your voice)

Health tracker – Moto Body (tracks distance covered, steps taken, heart rate, heart activity, calories burned, plus personal training and goal targeting)

Apps available(i.e. Lyft, Eat24, Facebook Messenger, Pinterest, WhatsApp, Tinder, Runkeeper, etc)
Notifications: Getting my notifications on time is very crucial for me as a Father, Husband, Tech Blogger, and an employee.  With a 3 month old baby at home, my regular days off starts with my wife prepping our son for the day and she hands him over to me before she leaves for work. Take my word for it, newborns need so much attention to the extent that things we take for granted like pulling your phone out for notifications becomes a luxury. Newborn babies are light sleepers, an incoming call tone from my phone never fails to wake him up, and putting him back to sleep isn't all that dandy either. There're many times I've missed my phone vibration or ring tone while caring for my little man, but I never seem to miss one while wearing my Moto 360.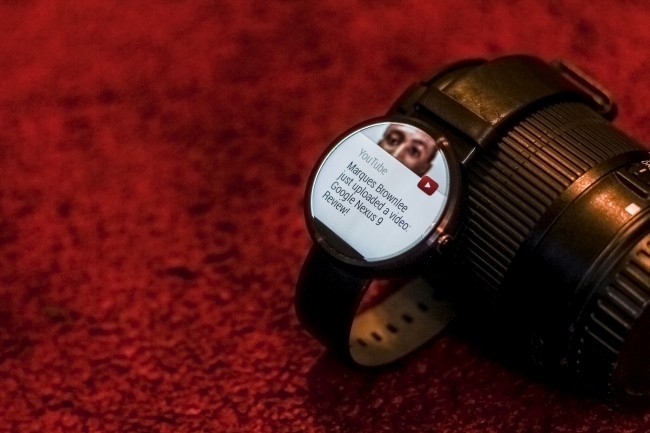 Note Taking: The Moto 360 note taking feature is on point, you'd find yourself using this feature a lot when you get to own one. This feature allows you to take notes on your smartwatch while walking or operating a motor vehicle (legally) for processing later. You can use the stock Google Keep app on the smartwatch or other applications from the Google Play Store. Thanks to Google Voice for working so well even in loud and noisy situations. You can also check out the Microsoft keyboard for wearables that lets you scribble down your notes on you smartwatch screen.
Reminders: Reminders also come in very handy to remember little tasks like, when the next feeding time for my son is so I don't get carried away playing with the little man.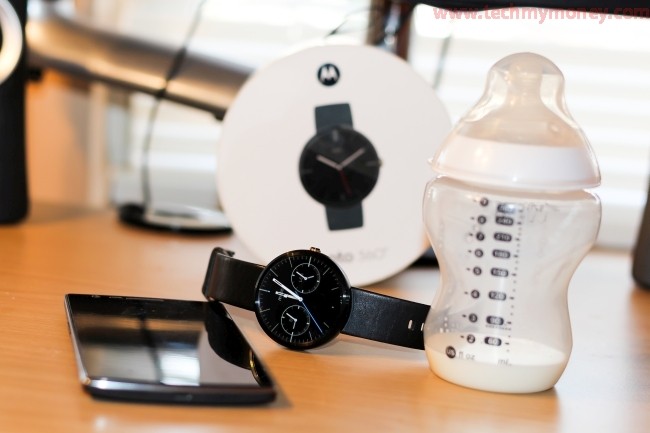 Driving: I often use the Moto 360 Music control, voice response to messages and its navigation feature. The navigation feature is impressive, as it lights up and vibrates to notify you of your turns when using the navigation feature. To be frank with you, it's pretty easy to see the instructions on my wrist while my hand is on the steering wheel.
Let's not forget the Health tracker feature from Motorola – Moto Body (tracks distance covered, steps taken, heart rate, heart activity, calories burned, plus personal training and goal targeting) As long as you're a human that lives on this plant, you walk, drive, cook or take care of your mini-you, the Moto 360 will integrate perfectly in your life. I think the Moto 360 is here to stay, now I see why Motorola calls it the "Watch for our times."
Disclosure: Compensation was provided by Motorola's via Mode Media.  The opinions expressed herein are those of the author and are not indicative of the opinions or positions of Motorola.
Source: Learn more about Moto 360