LG has recently announced their latest addition to the Tab Book family with the LG Tab Book Duo. The convertible tablet family has been around since 2013 and during this period we have seen Android and Windows OS version of the same tablet family.
The LG Tab Book Duo would this time run on Windows 8.1 OS; the primary marketing tactic would be its thinness and lightness, since its being called the "Ultimate Portable Workstation". The Tab Book Duo weighs 530 grams on it own but that changes when the Bluetooth keyboard is added-on the weight moves up to a solid 732 grams.
LG has yet to release any actual detail of the LG Tab Book Duo, except that it would have a 10.1-inch IPS LCD display, powered by mysterious quad-core Intel processor (hopefully its a Core M edition processor), that runs on Windows 8.1, USB 3.0, microHDMI and 11 hours of battery life.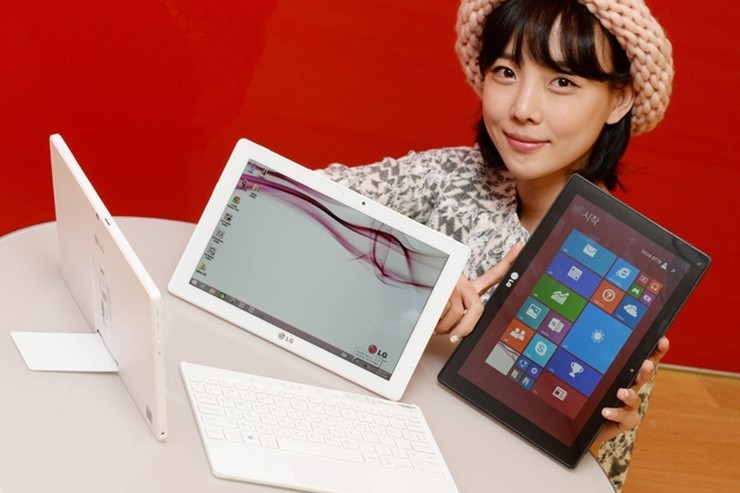 The LG Tab Book Duo is available for 740,000 KRW (around $670); both the keyboard and tablet can be gotten in matching White or Black color options. Even though it's availability outside of Korea is unknown, those who purchase the convertible tablet from December 15 to 22 would get a free Microsoft Wireless Mouse.