Google introduced its Android One program in June, to improve the affordable smartphone experience in emerging markets. The Android One project debuted in India, back in September, and now it is making its first expansion expanding to cover neighboring countries, Bangladesh, Nepal, and Sri Lanka within a few weeks.
Google says that a number of Android One devices will go on sale allowing customers to experience the capabilities of a modern smartphone with standardized specs and the latest version of the Android OS at a low-cost — typically around $100. The search giant said that existing partners Micromax, Karbonn and Spice — which released phones in India, including a dedicated Hindi device — will service these three markets, as well as Bangladesh-based Symphony, which is preparing to launch a phone called the Symphony Roar A50.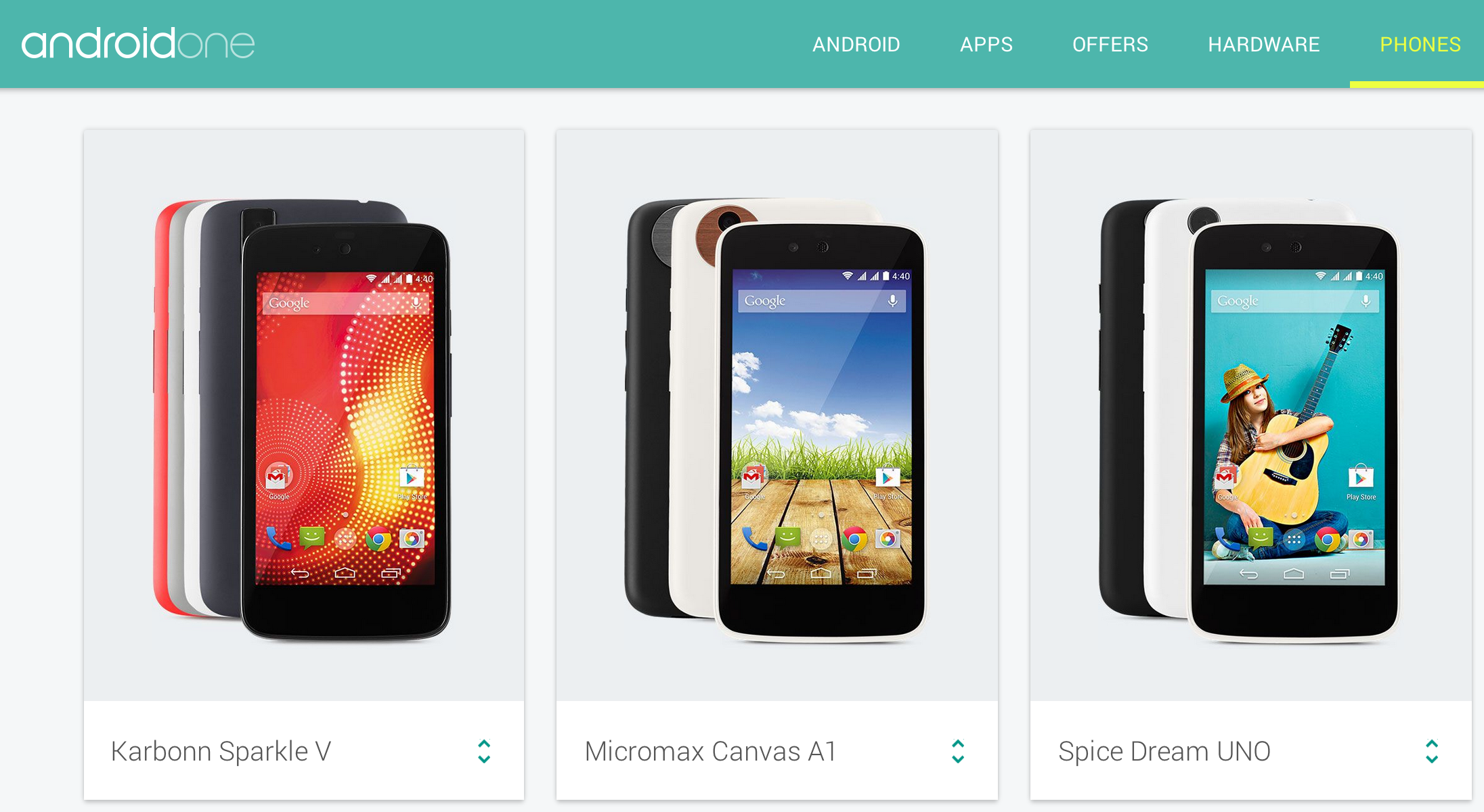 Android is already the top operating system of choice for most budget devices. But cheap phones often come with heavily modified/buggy versions of Android that will never receive updates or software improvements, and don't make Google services prominently available. The idea behind Android One is to keep devices affordable but also support a high quality experience for users, and leaving phones with stock versions of Android.
Hopefully these three devices do well. They are also available both online and in retail stores.