Finsix affirms that their Dart creation is "the world smallest laptop charger". The Finsix Dart weighs roughly about 60 grams. And it is available only by pre-ordering it for $89.
Finsix Dart laptop charger can offer up to 65W of power, and is compatible with all laptops that have 18 to 21V. The laptop charger ships with 9 different DC connector tips that can fit with various laptops. Currently Apple's MacBooks, and Microsoft's Surface tablets aren't supported. If you have a gaming laptop, or if your laptop has a powerful graphics card you'll need more power than what the Dart offers.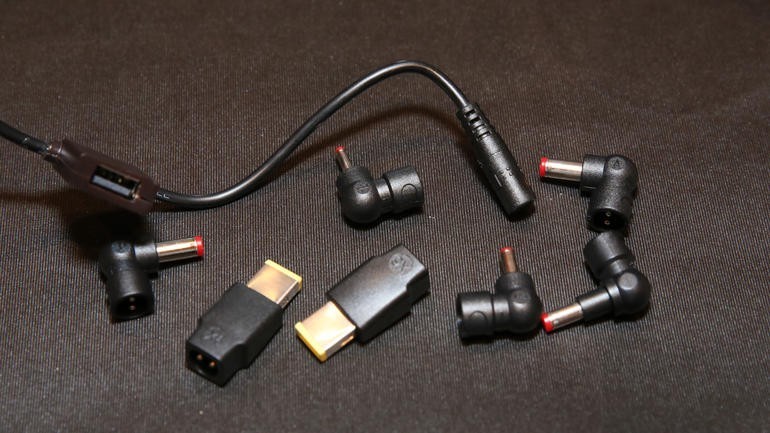 The Finsix Dart's setup is really simple: just plug the proper connector tip into the end of the Dart's cable, and you're good to go. The cable also hosts a 2.1 Amp USB charging port, so you can charge your phone or tablet while your laptop charges.
The Finsix Dart was successfully funded on Kickstarter last March. Production will begin in May of this year, and will be available in the US and Canada.