While most bloggers, mobile phone experts and current Sony fans are currently looking forward to any information about the Sony Xperia Z4 and it's other models. The company has decided to quietly launch another variant of the Sony Xperia Z3 – the Sony Xperia Z3 Purple Diamond Edition.
According to Sony Mobile Hong Kong, the Sony Xperia Z3 Purple Diamond Edition will be the absolute perfect Valentine's day gift for your partner and or any daughter/niece that loves smartphones, purple and Disney cartoons. Previous editions of the Z3 are now available in White, Copper, Silver Green and Black colors.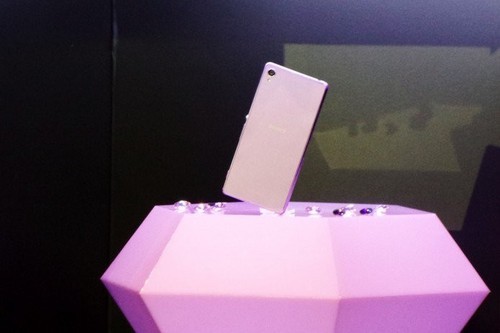 The device would be available for HK$ 4998 (£425, €555, $645) but so far only Hong Kong and China has been told to be where these models can be bought. It would be surely available in time for the Valentine's day this year (Early February/Late January).
ePrice Photos on the unveiling of Sony Xperia Z3 Purple Diamond Edition
The Sony Xperia Z3 Purple Diamond Edition comes with three special themed packages: Disney and friends, Mickey Mouse and Frozen theme. The specs remain the same – it features a 5.2-inch Full HD display, powered by a 2.5Ghz quad-core Qualcomm Snapdragon 801 processor with 3GB of RAM and 16GB of internal storage. Other features includes an IP65/68 rating, 20.7MP main camera with LED flash, 4G LTE, Android 4.4.4 Kitkat OS and a 3100mAh battery.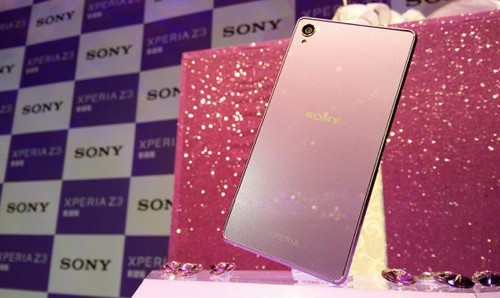 There is no word right now which markets outside of Hong Kong, China that will possibly get their chance to see the new Purple Xperia Z3, if they ever will. But we'll keep you posted.
All photos in the slideshow belong to ePrice.