Over time BlackBerry has lost many of its consumers to other brands in this market (such as the likes of Apple and Google). But there are still some that continue to use this brand. They are enterprise users, government employees and officials and of course those BlackBerry loyalist that can't give up the best physical keyboard or great mobile email experience. Since then they have tried many different ways to attract those lost consumers back. Well we here at Tech My Money can introduce you to the one and only BlackBerry Classic.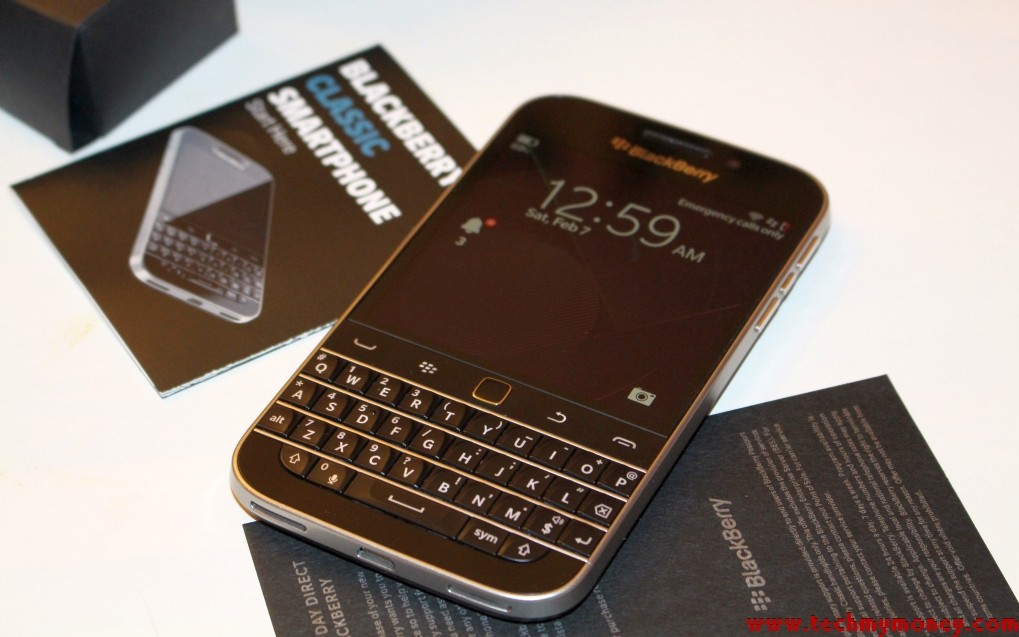 The BlackBerry Classic is the latest product that BlackBerry has to offer. It is everything a "classic" BlackBerry was, but now its more smooth, well-polished and of course smart. It is a much heavier device from what's now on the market. I believe that is so that the operator knows that this thick device is there. I can't tell you how many times I pick up other mobile devices and because they are so "lightweight and thin" that they fly right out of my hands. I even have to purchase a case just to add weight (and protection) to them. The Classic has a strong build, yet it looks and feels sophisticated. It has a new shiny metal band around the edges and tough, grippy plastic back that is sealed to cover the non-removable battery. The back and sides also give you a comfortable grip in the hands. Using the Classic one-handed is easy thanks to the return of BlackBerry's trackpad and menu keys. The is also an obvious, full QWERTY keypad, but there is no touch like on the BlackBerry Passport.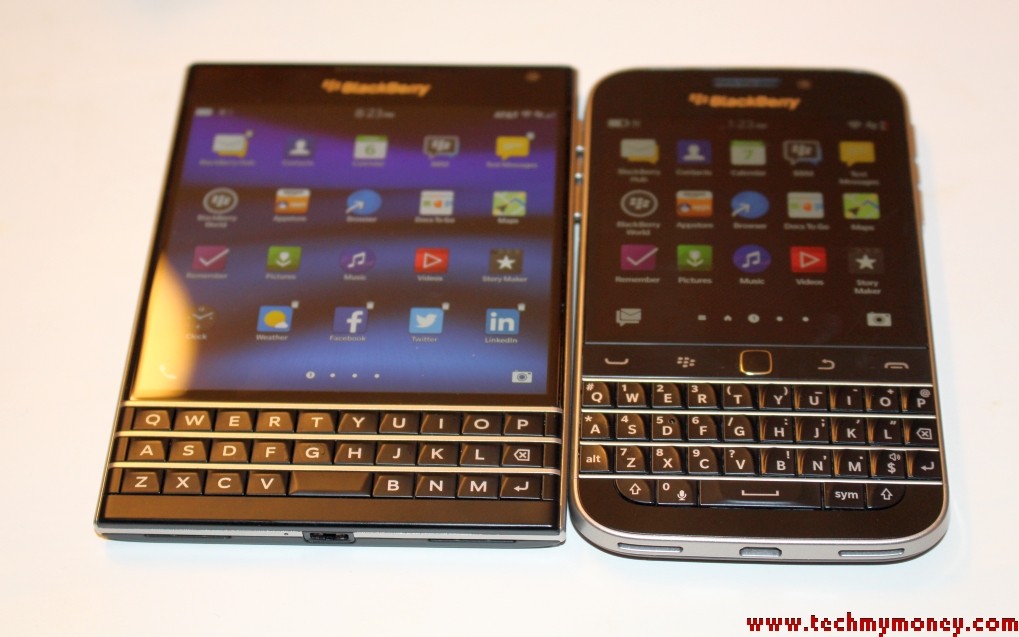 Power
The processor isn't an 800 series processor but it handles the job well. Just don't try to play any high demanding games or resource heavy apps. You can recognize the lag while launching some apps, but it usually doesn't last longer that a few seconds. Switching between apps though is very snappy. Battery life will give you about a full day of life even for one that is under the 3000mAh of most rivals. Call quality is very solid and the microphones and speakers give the caller a great calling experience.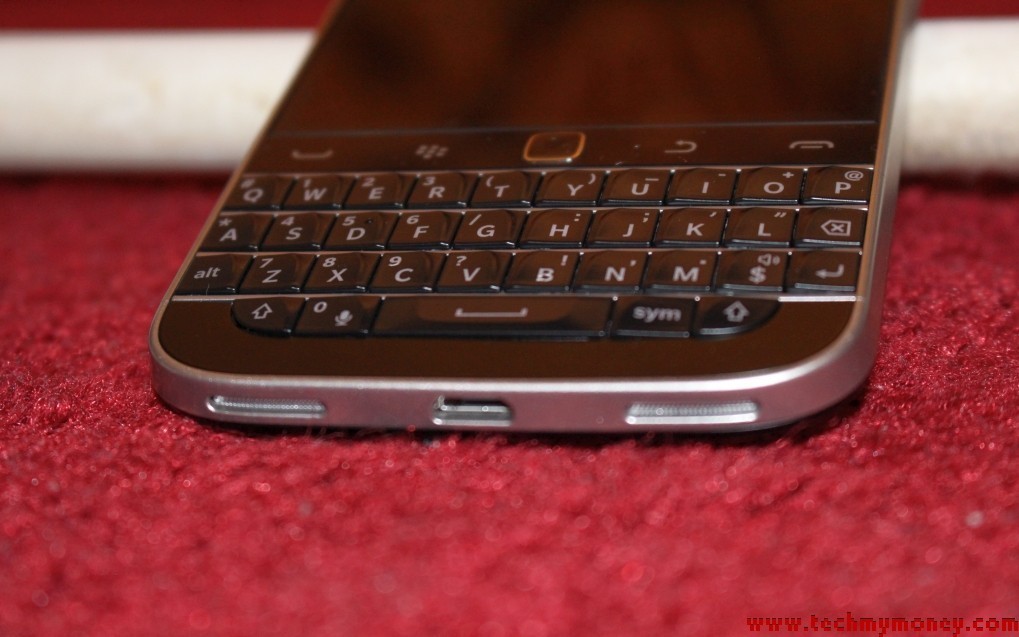 Keyboard
The keyboard on this device, can still prove to any user that BlackBerry makes the best smartphone physical keyboards ever. And even though the touch screen is there, you won't spend much time actually touching the screen because of the equipped trackpad. The BlackBerry Classic comes equipped with BlackBerry 10.3 OS, Amazon AppStore, BlackBerry Hub, Universal Search, BlackBerry Assistant and BlackBerry Blend. Blend lets you access remote files on this phone and on other devices by using your BlackBerry device to log in. It is a secure connection between both devices and can be very useful for those on the move. The BlackBerry Hub is still the best e-mail app out there. You can now get almost all Android apps on the phone now, except for those that use Google Services.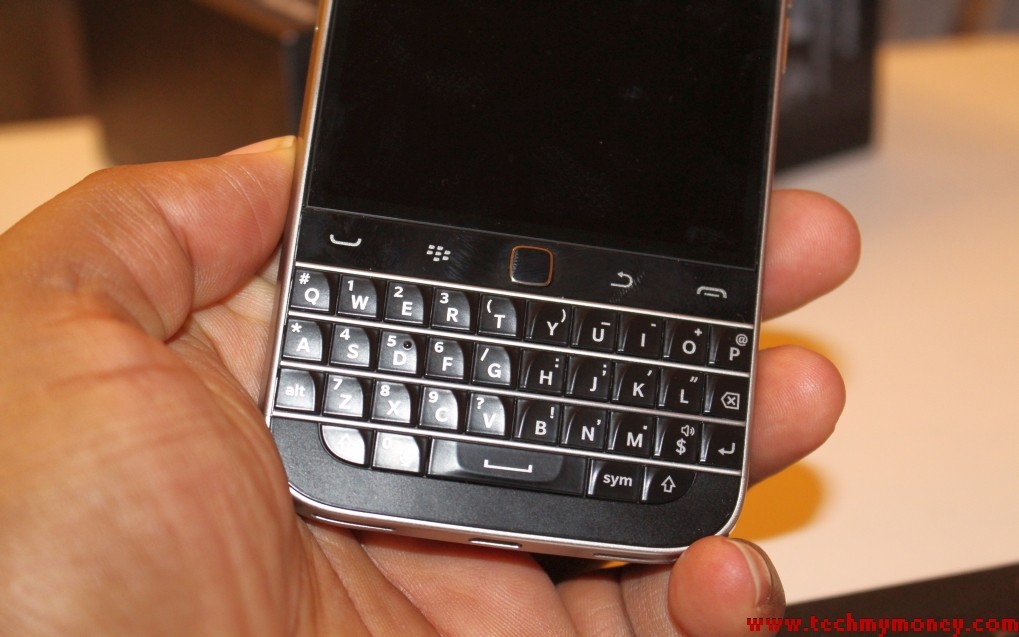 | | |
| --- | --- |
| Key Specs | BlackBerry Classic |
| Status | Released |
| Operation System | BlackBerry 10.3.1 OS |
| Resolution | 720 x 720 |
| Display Diagonal | 3.5″ HD |
| Processor(s) | Snapdragon S4 Plus (MSM8960) Dual-Core 1.5 GHz |
| RAM(s) | 2GB |
| Storage Capacity | 16 GB, microSD card up to 128 GB |
| Camera(s) | 2MP (front), 8MP (back) |
| Battery Capacity (mAh) | 2515 mAH Li-Poly |
| Network | 4G LTE |
| Price | $49.99 (contract AT&T), $419.99 unlocked |
The BlackBerry Classic does a remarkable job a doing what it sets out to do and is a definite choice for those who dislike touchscreen keyboards or miss the physical ones, enterprise users that don't want the wide Passport, and those BlackBerry purists out there that love their keyboards and touchpads.
BlackBerry Classic Review
The BlackBerry Classic and the AT&T Passport will be coming to AT&T, this week on Friday.