Today at MWC 2015, Ford just announced that they'll be expanding their global Ford Smart Mobility plan with "a new experiment to study how electric bicycles can work seamlessly with cars and public transport to deliver faster and easier daily commutes and help businesses operating in urban centres." They showed off two new foldable prototype smartbikes called MoDe, both bikes are powered by pre-charged batteries and pedal power, they are also compatible with Ford's voice-connected BlackBerry-powered Sync system. The MoDe:Me is for the regular commuter while the bigger MoDe:Pro is aimed at bike couriers and delivery services.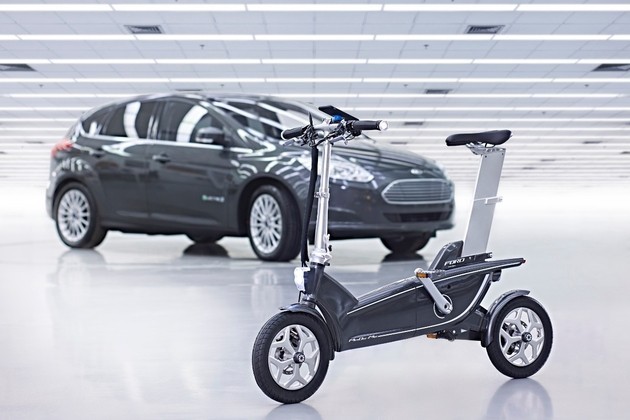 Both the MoDe:Me and MoDe:Pro smartbikes come with a 200-watt motor and 9-amp-hour batteries that deliver speeds of up to 25 km/h (16 mph). They also have an integrated iOS navigation app that would direct the user to the fastest route which consists of car, bike, and public transit routes.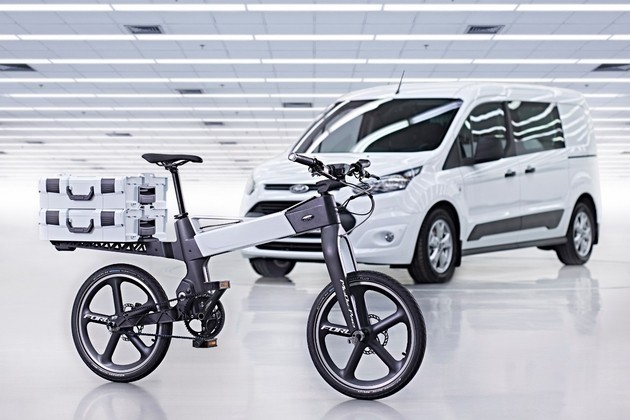 Thanks to a rear-facing ultrasonic sensor on both bikes, the handlebars vibrate to notify riders of overtaking vehicles. The most impressive feature of the smartbike is the No Sweat mode which works with the on-board Bluetooth-connected health tracker. It kicks in the electric pedal when the rider's heart rate climbs above a certain point. This isn't the first time Ford has ventured into the two-wheeled territory as we've seen an electric E-Bike Concept from Ford way back in 2011 with a Galaxy S II on the bars, and motor in the wheel. See the video below for more.