Xiaomi has unveiled a new action cam in China, but it may not reach the US anytime soon. The Xiaomi Yi Action Camera is very similar to the entry-level GoPro camera. It features 1080P, 60fps video and 64GB of memory. It also weighs much lighter at 72g, has a bigger battery than the GoPro Hero and can go the same 40m (130 feet) underwater. It lacks an exterior housing, camera mounts but Xiaomi offers some accessories to kind of make up for it. Things like a helmet mount and (based on the picture above) a cat harness for your Xiaomi Yi Action Camera.

Other specs in the Xiaomi Yi Action Camera include built-in WiFi for remote smartphone triggering, 16MP stills, backside-illuminated Sony sensor, 155 degree wide-angle lens, 3D noise reduction and digital image stabilization. Hopefully they will give some US access in the future. Until then just appreciate these photos.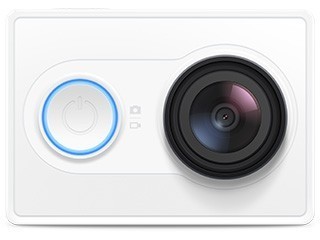 The Xiaomi Yi Action Camera is about half of the price ($130) of the GoPro at 399 CNY ($64).