Even though the daily news isn't covering the virus known as Ebola anymore, doesn't mean that it has been completely won everywhere. The fight against the deadly Ebola virus is still ongoing in Sierra Leone and even with the total number of lives that has been lost, doctors combating the disease have been searching for more strenuous and safe ways of recording patient information, via verbal or written information.
Doctors Without Borders (Medecins Sans Frontieres) have asked Google to develop an Ebola-Proof tablet that could be used in recording patients' vital information. We have news that Google and Sony has distributed about 8 tablet devices to health workers in Sierra Leone.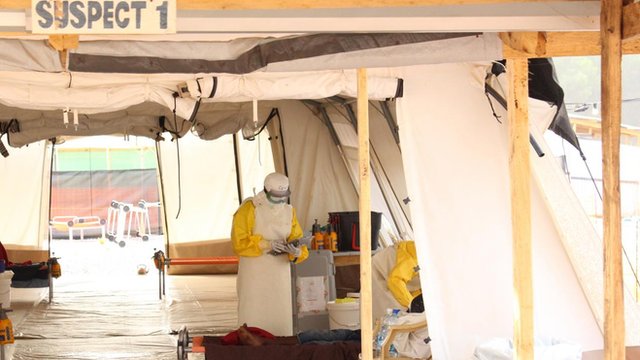 The tablet is waterproof to the highest industrial level and can be dunked in 0.5% of chlorine solution which kills the Ebola virus; but when the aforesaid amount of chlorine touches the hand or body it results in chemical burns. The sharp edges of the tablet has also been removed so that the protective clothing of doctors is not pierced and the device is enclosed in a full polycarbonate body.
The device communicates with servers outside of high-risk zones which is the size of a postage stamp, allowing access to patients' records easily. The tablet is easily charged wirelessly and quickly by being placed on a charging table.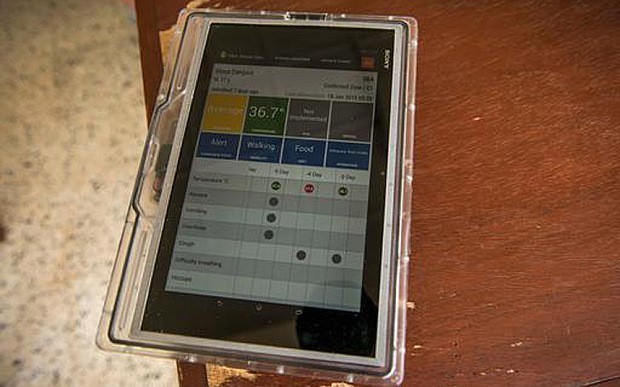 Ivan Gayton, Medical Sans Frontiers (MSF) Technology Adviser Reports On Why The Devices Are Greatly Needed:
"Although cases are now tailing off, the information stored on the devices will help map symptom patterns and the open-source technology could be deployed for other disease outbreaks.

Hiccups are a very distinctive sign of Ebola but we haven't known whether they were a good or bad sign. Collecting more information increases our understanding of the disease which should increase our capacity to fight it."
The Ebola-Proof tablet is expected to go above and beyond its uses for fighting this very serious Ebola Epidemic, it can also be helpful in assisting doctors with combating potential disease outbreaks in the future.