You remember when Playstation unleashed the very expensive 20th Anniversary PlayStation 4? We do too, and we were a bit saddened by the fact that we couldn't grab one for ourselves. but PlayStation didn't forget the rest of us, they are running another special release model coming soon. But until then, Sony has unveiled a new, limited edition Batman: Arkham Knight PS4 bundle that can be pre-ordered for $450 (That's $50 more than the original bundle).
The Batman:Arkham KnightPS4 consoleis colored steel-gray and it even has Batman's shadow emblazoned on the top of it. ThisPS4 comes packed with a matching themedPS4 controller, the Batman:Arkham Knights game and a very cool box, making this the perfect gift. We'd expect these to go away quickly so you might want to pre-order them immediately, like today! The Batman PlayStation bundle will be launching on June 23rd.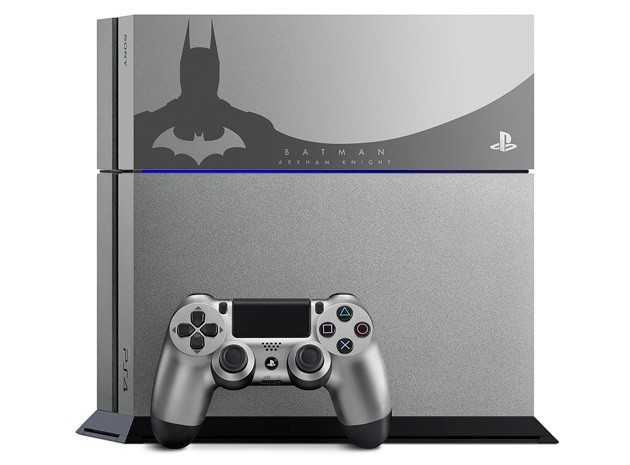 You can go ahead and put in your pre-order today at Best Buy or at Amazon. Hurry because these PS4 consoles won't last long!