Whatsapp has just made the voice calling feature officially available for all users of its Android app. This feature was already available for earlier WhatsApp for Android users but newer users had to be invited by older users in order to access this feature, otherwise it was unavailable to them.
The Whatsapp Voice calling update is available on version 2.12.5 which can be downloaded directly from the Whatsapp website. But you won't find it on Google Play yet because it is currently stuck at version 2.12.19. So when you finish downloading this apk file, install the file on your Android device and when you open the new WhatsApp for Android app you'll now see three new tabs – Calls, Chats and Contacts.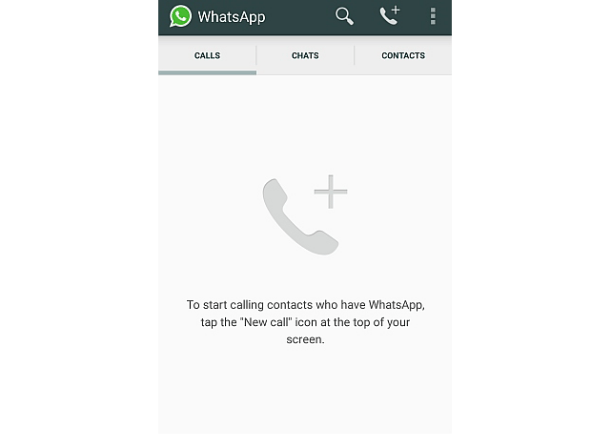 The Calls tab has the list of incoming, outgoing and missed WhatsApp calls. When someone calls you on WhatsApp, you see an incoming WhatsApp call screen. WhatsApp for Android users now have the chance to either receive the call, decline the call or even decline the call with a quick message. WhatsApp for Android users can also receive calls on speaker phones, mute the call and check the time spent on calling.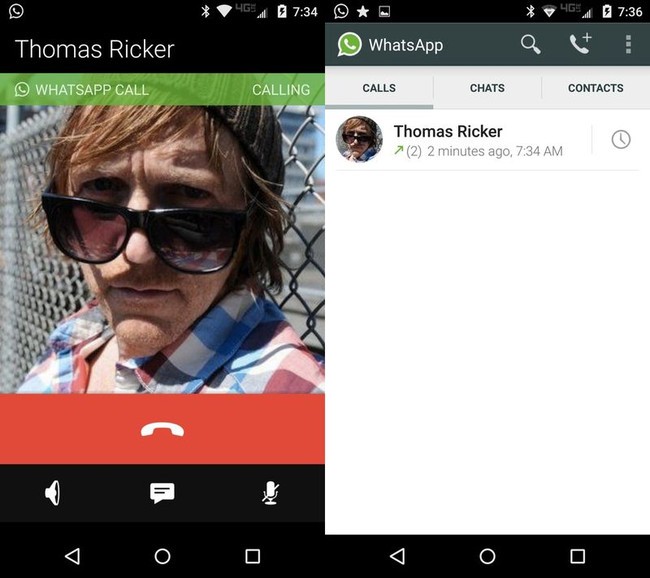 The new voice calling feature on WhatsApp for Android now puts it in competition with others like Viber, Hangouts, Skype and Apple iMessage. WhatsApp is expected to make this feature available for iOS and other OS's later on. WhatsApp for Android users call (via voice calling) other WhatsApp users on other platforms just yet because those users won't come up on your list of contacts to call.