We know that you probably have your eyes on the new Apple Watch that is coming next Friday, but if you've been hesitant to buy a smartwatch then we would like to bring you a great deal on one of our favorite smartwatches that just happen to be powered by Android Wear – the Moto 360.
The Moto 360 is a clean yet, smartly designed device, its circular design loos great on any sized wrist, its won nearly every smartwatch battle yet, making it a worthy opponent against the Apple Watch. Even thought there are reports of bad battery life, Google is improving that issue with a new update. The update might also include Wi-Fi support, better gesture controls and probably iPhone support.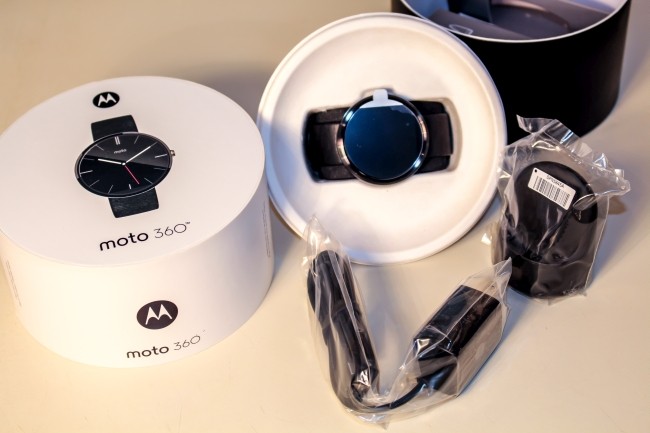 If you buy the Moto 360 from Motorola you will have the opportunity to pick and choose different cases, bands, and even watch faces but the cost is a bit higher than the one Amazon's discount offerings on the Moto 360. The black version with a black leather band happens to be our favorite choice but there is silver and champagne metal versions for the Moto 360. But expect them to cost a bit more than the offered device, either way it will still be cheaper for you to get on Amazon than via the retail version.
If you decided to pick one up let us know! And if you have your Moto 360 already leave us a comment below on whether you like it or not.
(Affiliate links are automatically generated by Amazon)