Asus has officially released their Asus VivoWatch as well as some detailed information on their smartwatch. Asus started unveiling the device earlier last month but didn't spare us any information or specs. By now you have heard of the gorgeous Asus ZenWatch earlier this year and it is still the most attractive Android Wear device on the market, Asus plans to take the VivoWatch along that trail.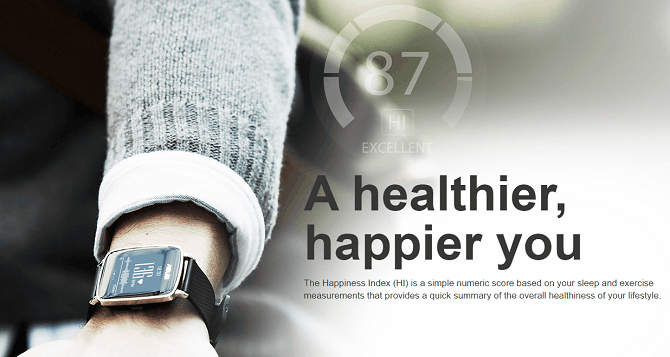 Asus proudly claims that their new Asus Vivowatch will last you a solid 10 days on battery life. Such a claim is ridiculous and must be proven by review but to note, the 123mAh battery in the ZenWatch is smaller than the 369mAh battery that came with the Asus ZenWatch. Both smartwatches share a stainless steel casing and sporty straps. The operating system on the Asus VivoWatch has to receive some credit for this feat to be possible. Asus chooses to equip "Kood" OS on their VivoWatch because it uses lower power consumption, when compared to Android Wear.
The black and white touchscreen, LCD display on the Asus VivoWatch has 128 x 128 pixels and it has an IP67 dust and water resistance rating. Underneath it all, the device is powered by a micro-controller instead of a regular chipset, which may also be key to its long lasting battery life.
Kood OS connects to your smartphones and PCs via Bluetooth so that you can track your health and even your families health. The smartwatch doesn't support third party apps right now, but it works effectively with Android (Android 4.3 & up) and iOS (iOS 8.1 & up). Kood OS also offers plenty of health related features, including sleep tracking, steps tracker, heart rate sensor, an LED indicator, which tells you the amount of calories burned and your Happiness Index. Asus speaks on this feature:
"Happiness Index Is an easy-to-understand rating of overall well being based on your amount of exercise and sleep quality."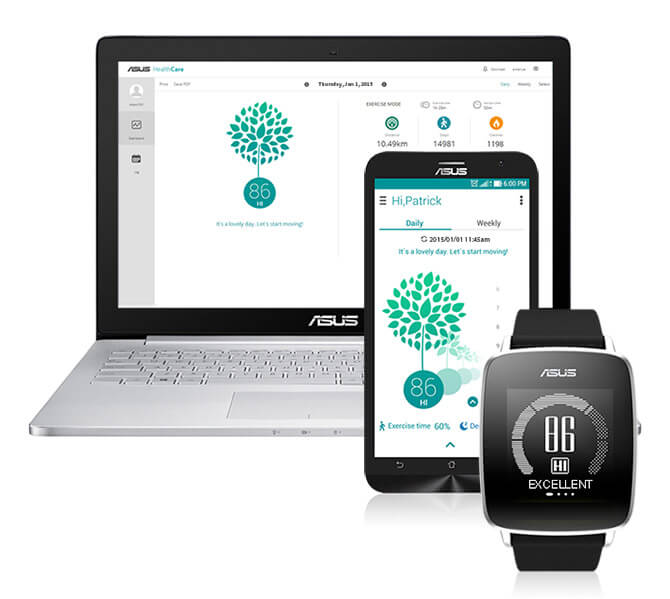 The Asus VivoWatch will go on sale this month in Taiwan for $149. 10 other markets (like France, Germany, UK and other European countries) are next up to receive the Asus smartwatch. Although its affordable, it's highly unlikely that the VivoWatch will come here to the U.S.