We all knew it was coming sometime eventually, at least Jimmy Iovine did, because he revealed Apple Music to the masses at WWDC 2015 today. Apple Music will follow up after the Beats Music service that was released last year. Apple plans to be your number one music supplier, period. The Apple Music service will deliver your music content within its app. It streams music, supports live radio, supports album purchases, music recommendations and more, all of this, brought to you in one solid app.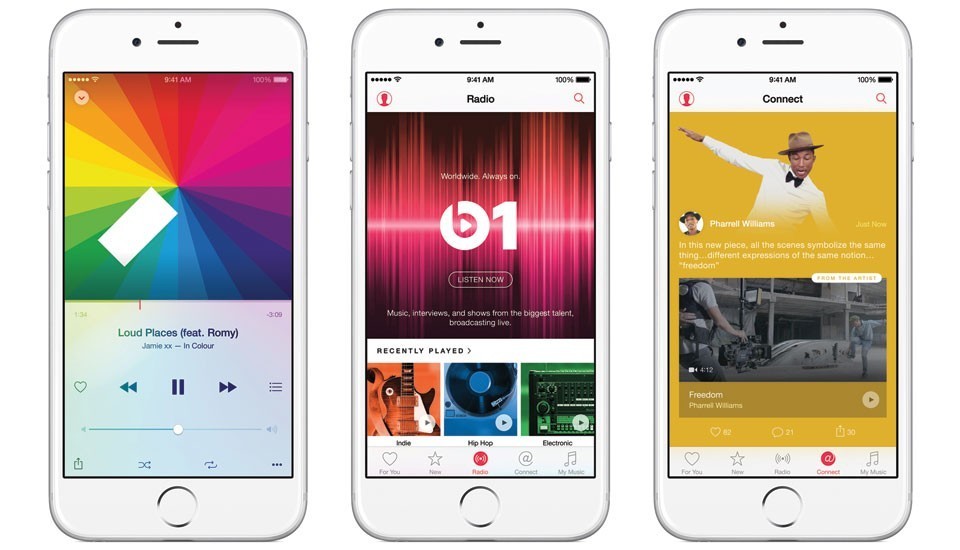 iTunes fans must wonder if it will be replaced but Apple plans on keeping both services. Apple Music will bring in millions of iTunes songs for streaming and offline playback. Apple even plans to bring competition to other services like Spotify, Soundcloud and other apps by offering "Connect" in Apple Music for artists. Connect allows artist to "connect directly" to their fanbase by posting new tracks, recent tour photos, new material and more, this new feature gives your loyal fans a chance to keep up with you behind the scenes. Even unsigned artists can share their music through Connect with Apple Music. All of this Apple Music goodness is being offered for just $10 a month.
Finally it is here, and we will see how were received it is and how it performs, stay tuned.
[findthebest id="lOeNOKTAZnf" title="Apple Inc. (AAPL)" width="710″ height="551″ url="//www.findthebest.com/w/lOeNOKTAZnf" link="http://listings.findthecompany.com/l/8500602/Apple-Inc-in-Cupertino-CA" link_text="Apple Inc. (AAPL) | FindTheCompany"]