Hybrid PCs (a laptop with a removable screen) are not hard to find these days, but scoring one that's really affordable, sleek and gets the job done is almost impossible. Well, this is where E Fun's new Nextbook Flexx line steps in to save the day. The company is known for its ability to provide affordable devices just like their Windows 8.1 tablet they sold for just $99 at Walmart last year. If you are looking to buy a 2-in-1 tablet running Windows 8.1 without breaking the bank, these new tablets from Nextbook may be your best choice.
There are two new models to choose from in the Nextbook Flexx line series. There's the $178 10.1-inch Nextbook Flexx 10 with a 1280×800 IPS display and 32GB internal storage and the $227 11.6-inch Nextbook Flexx 11 which features a 1366×768 IPS display and comes with 64GB of storage and a backlit LED keyboard.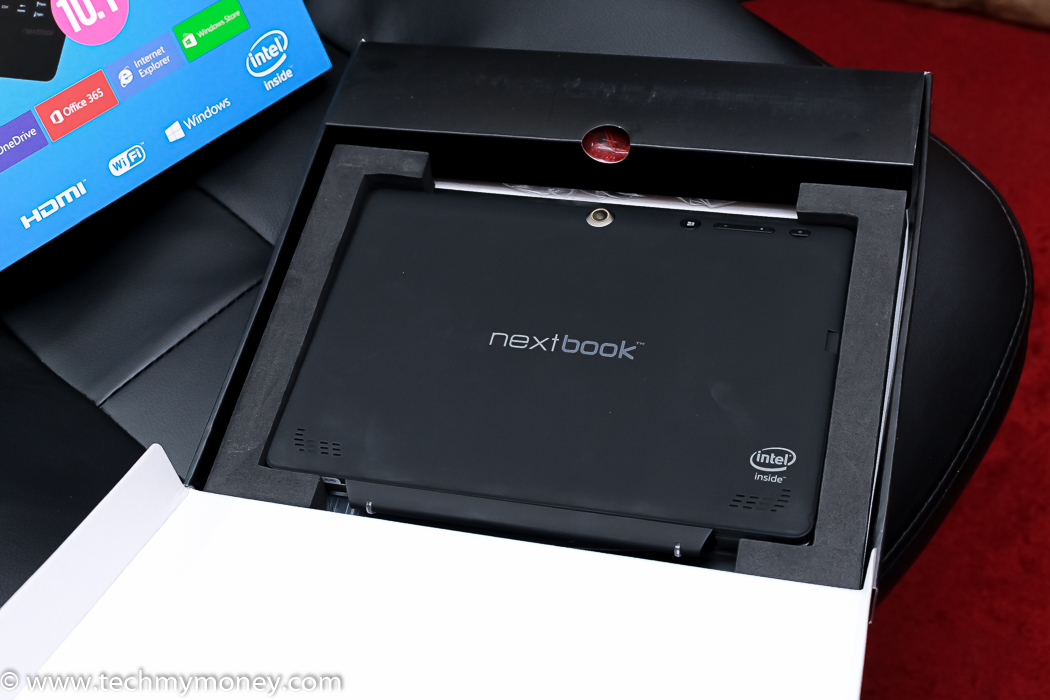 We had the opportunity to test the Nextbook Flexx 10 and still can't believe the $178 price tag, you can barely get decent spec Android phone for that amount. The Nextbook Flexx 10 comes with a "detachable" keyboard, a one-year subscription to Microsoft Office 365 Personal, 1TB of OneDrive cloud storage for one year and 60 Skype world minutes per month for one year. Sheesh!!! that's a lot of goodies for just $178. The only difference from Flexx 10 hybrid PC and the Nextbook Flexx 11 is the screen size and the backlit LED keyboard that comes standard with the Flexx 11.
Both systems come with:
A quad-core Intel Atom Z3735F processor
2GB of RAM
Bluetooth v4.0 and Wi-Fi 802.11 b/g/n
A 3.7V 9,000mAh lithium ion battery good for up to 8 hours of general use
3-axis G-sensor
Micro HDMI port
2-megapixel front and rear cameras complete with microphone
Detachable keyboard with two USB 2.0 ports
MicroSD card slot
Both will be upgradable to Windows 10 come its launch on July 29
In the Box
• Wall Power Charger (AC adaptor)
• Quick Start Guide
• Instruction Manual
Design
The Nextbook Flexx 10 comes with a 2-megapixel front and back facing cameras centered on the device. The microphone and a bunch of other ports (Micro HDMI port, MicroSD card slot, Micro USB port, 3.5mm headphone port, and power port) are all located on the left side of the tablet. The detachable keyboard includes two USB 2.0 ports for additional storage or connecting external devices such as a mouse or printer. A power, volume and Microsoft home button is located on the back of the device (top left) while the two speakers are located both sides behind the tablet. The hinge on both the Flexx 10 and 11 is designed to give the user a comfortable typing experience by raising the rear of the keyboard.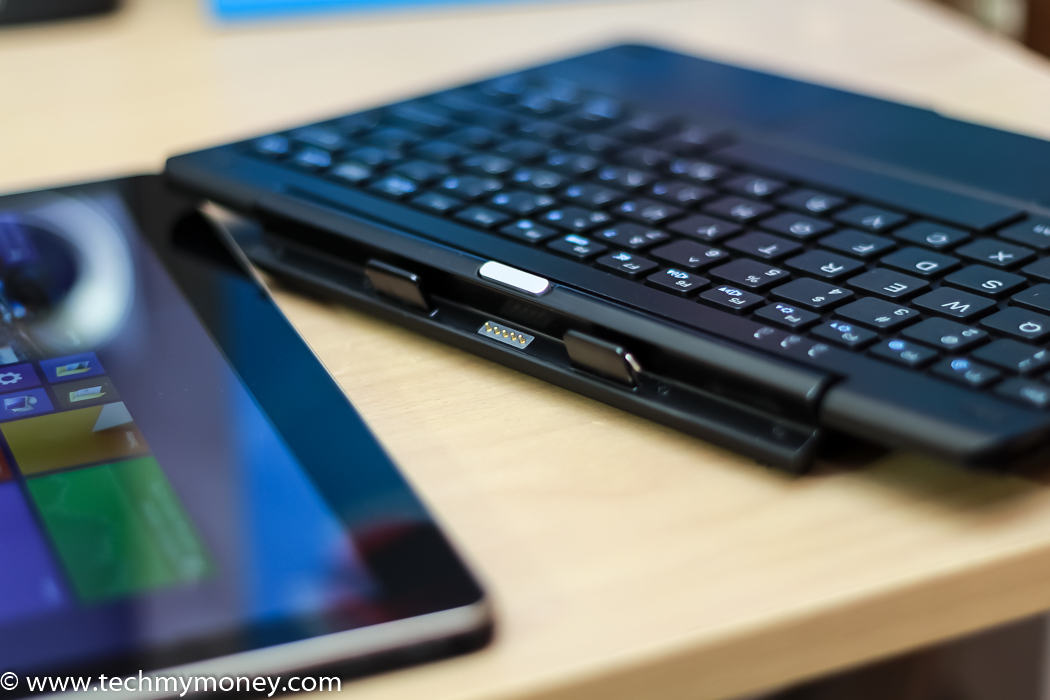 Performance
The Nextbook Flexx 10 and 11 are budget-end hybrid PCs so it's normal to expect average performance from them. You can carry out your regular daily activities like browsing the web, checking emails, social media, and creating and editing documents on these devices and you won't regret the money you spent on them. With that said, you won't be doing anything too memory intensive like running heavy-duty apps like Photoshop or complex gaming because of its 2GB RAM.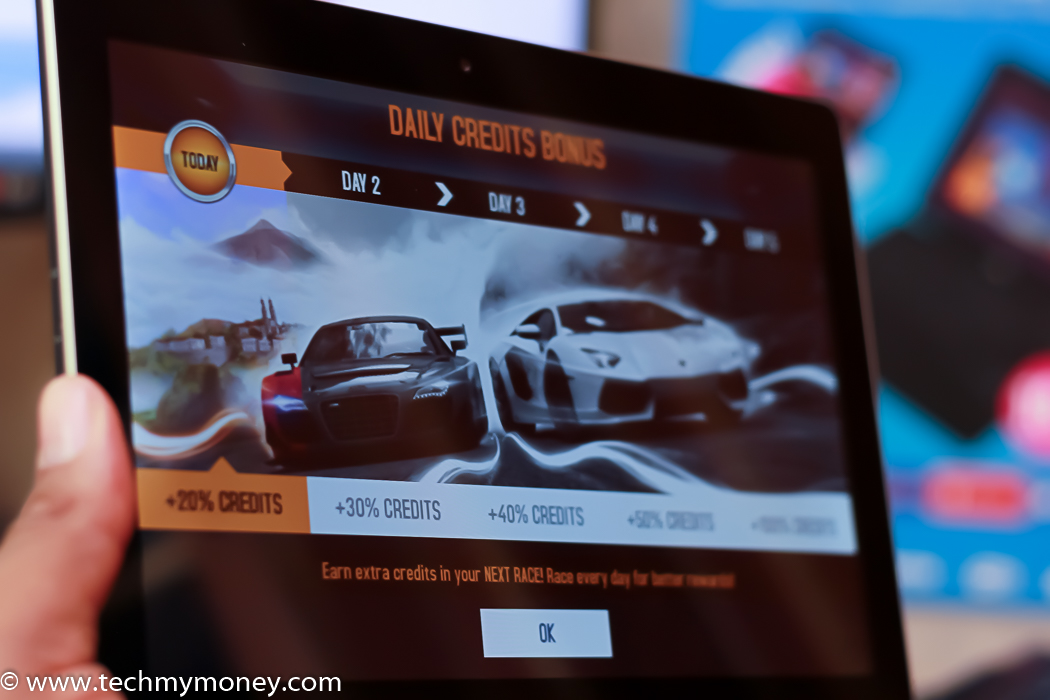 Battery Life
The Nextbook Flexx 10 comes with a 3.7V lithium, 7000mAH battery and this supports up to 6 hours of general use. Funny enough, since I unboxed the Flexx 10, I used it to write this review and little more without even charging it.
Conclusion
The biggest selling point for the Nextbook Flexx 10 and 11 is their low price tag. The keyboard on the Flexx 10 is surprisingly comfortable to use. It comes with a roomy and responsive touchpad. The locking mechanism that keeps the screen connected to the keyboard dock is sturdy and does exactly what the company says it will do. The Nextbook Flexx 10 is for the light traveler who needs a temporary replacement for their bulky laptops. If you'll like to get your hands on one, see the Walmart source link below.