To be frank with you, I never get a day off. After my regular 9 to 5, I resume my part-time Tech blogging at home (managing 3 other writers in different parts of the world) and perform my superhero daddy duties. We have a 9-month-old son and he just started crawling, sofa cruising and climbing (yes climbing). I don't know how my wife gets to watch him, attend to his needs and still get to make a delicious meal for the family. I learned the hard way when she had to go Upstate New York for a Mental Health counseling convention. Believe me, 9-month-olds who crawl are fast crawlers, sometimes I feel my son has nitro connected to his hands and knee. I fed Richy and my niece who came to stay for the weekend on time, I tended to his every need, especially when he decides to play "drop-the-pacifier" but I couldn't juggle it all with making anything for myself to eat. I wondered how my wife finds the strength to do all these things every day. Coupled with the fact that I have zero cooking skills, I decided to go grub hunting the second day at Walmart's freezer aisle for something nutritious and didn't need any sort of food preparation skills (Paris and Richy tagged along, Paris wanted to help with the shopping while Richy still wanted to play drop-the-pacifier with me).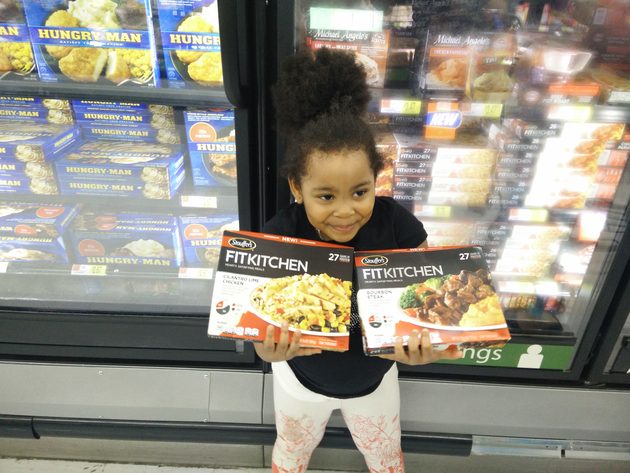 Long story cut short, I ended up with STOUFFER'S® Fit Kitchen Cilantro Lime Chicken and I didn't regret my decision. You know you can never go wrong with white meat chicken, black bean and corn mix with seasoned brown rice and verde tomatillo sauce all in one plate. It really didn't feel like junk food you'd randomly grab from the freezer aisle rather it had a home cooked meal feel.  Each recipe is packed with 25 grams of protein or more and you have six other varieties to choose from.
Steak Fajita
Cilantro Lime Chicken
Rotisserie Seasoned Turkey
Bourbon Steak
Oven Roasted Chicken
Monterey Chicken
Did I also fail to mention it passed my easy preparation test (10 mins) and it needed zero food preparation skills. The only creative process I had to go through was trying to hold myself from finishing the meal while I tried to get some cool shots for this post.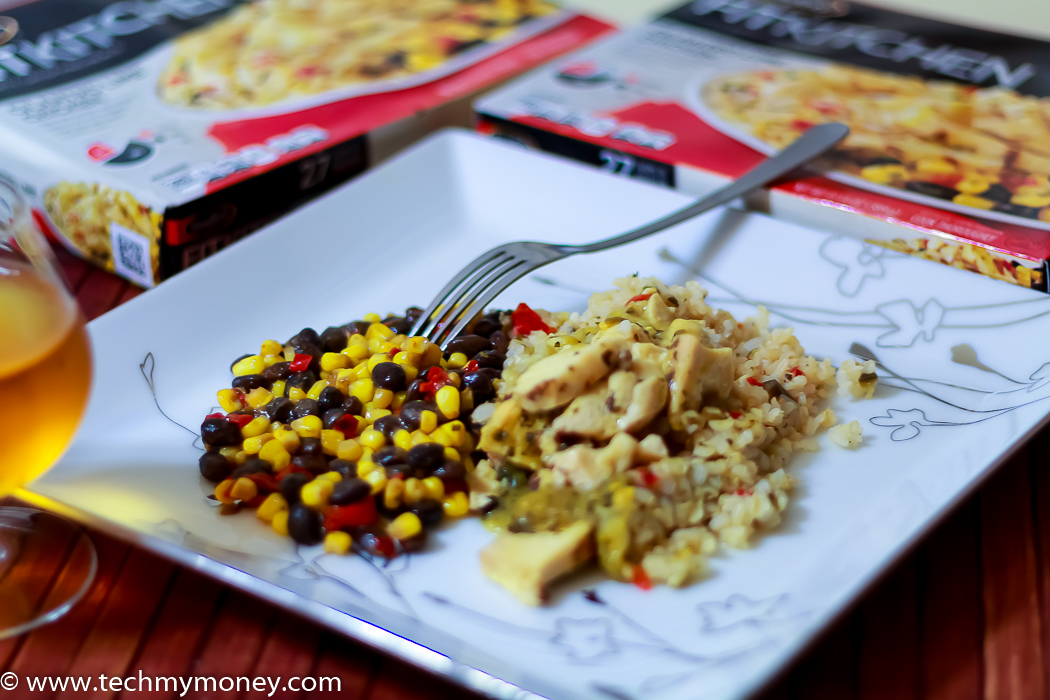 In the foreseeable future (that's after we're done with the 12 packs I bought), I'll love to try the STOUFFER'S® Fit Kitchen Steak Fajita next. I'll love to know how a fast prep meal like the new STOUFFER'S® Fit Kitchen fit into your busy lifestyle?