I'm a big tech guy….. literally, I'm 6'2", I own a tech blog, and I manage three writers while I still have my regular 9 to 5 job and two very energetic sons who are Daddy's little boys. With all this on my plate, I'm the worst customer a barber could have; that's why I groom myself at home. Even at that, I'm so busy most of the time that I forget to shave now and then. There's only one day in the year I never forget to bring my smooth game on, and that's our wedding anniversary. I always have to bring my "A game" to remind my wife of the good old me. Maybe I forgot to state earlier, I'm a very hairy guy. As an African American man, I always have to use sharp razor blades, which I have to discard after 3-4 uses in order to reduce the chances of razor bumps, skin irritation, and improperly cut hair.
As an African-American male, using quality shaving products for grooming is a necessity, so I'm always on the lookout for any product that will give me a good shave and less to worry about my skin. Black men, in general, have body hairs that are predominantly curly and wiry, so shaved hair follicles tend to curve back and re-enter the skin as they grow, causing irritation and razor bumps. Ingrown hairs can also occur when hair doesn't fully emerge from the skin's surface and instead sits coiled underneath, leading to bumps and possible infection. Now I hope you understand why my anniversary preparation starts a week before we go on vacation.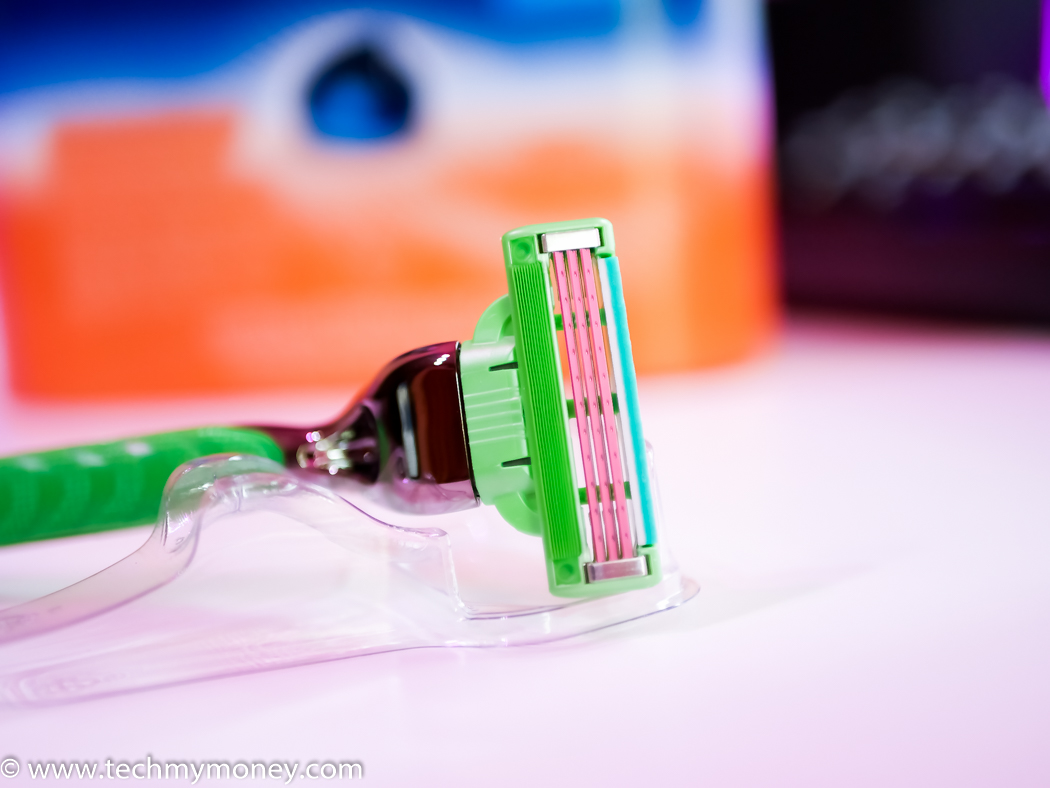 This time around, I did research and decided to go with the NEW Gillette® Mach3® Signature Edition razor because of its DuraComfort™ and Responsive Blade Suspension. Since I'm an advocate for any product that will save me some extra cash, I decided to get the Costco pack that includes 14 cartridges and 1 handle. (razor + refills) for $36.99.  The NEW Gillette® Mach3® Signature Edition is available at Costco in warehouses or online. It's also worth knowing that online purchases offer free shipping.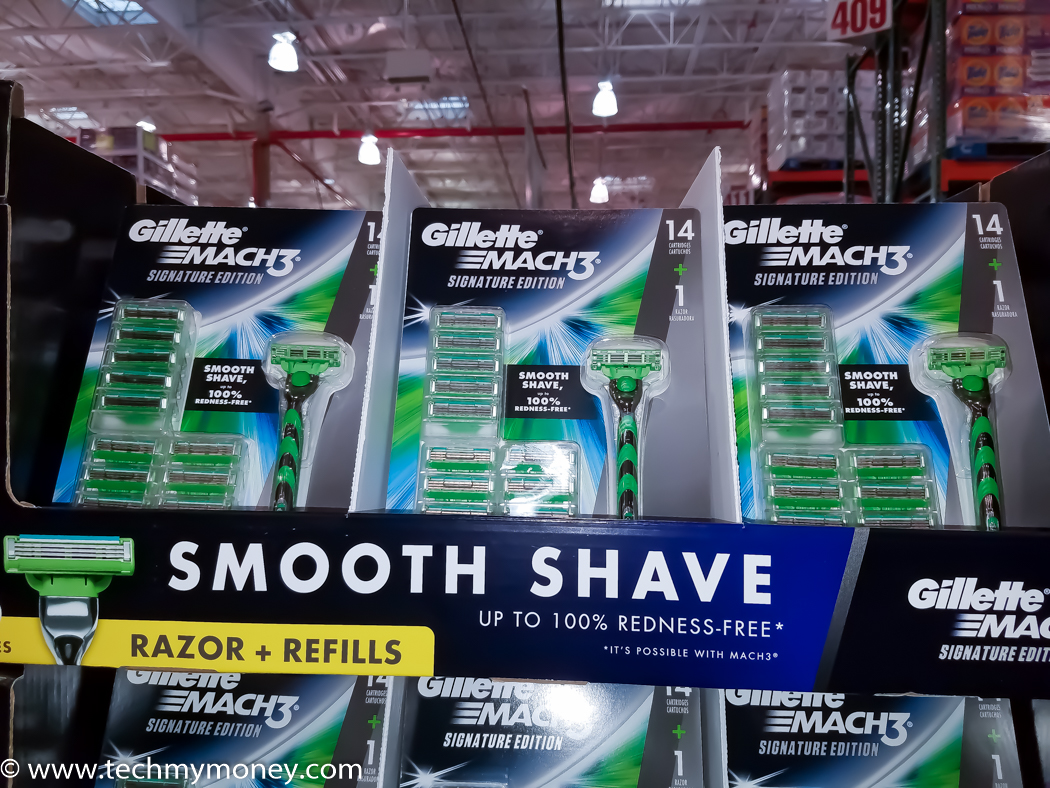 In addition to my shaving tips listed below, the NEW Gillette® Mach3® Signature Edition promises a smooth shave that's up to 100% redness-free. (It's possible with Mach3®.)
1) I always soften hair before shaving by massaging warm water into the beard area; sometimes I just take a hot shower just to ensure that soften everything evenly.
2) I then apply a professional-grade, highly-lubricating shave cream like the Gillette Fusion ProGlide 2-in-1 Shave Gel in Ocean Breeze. I let it sit on my face for a minute or two to completely coat hairs before shaving.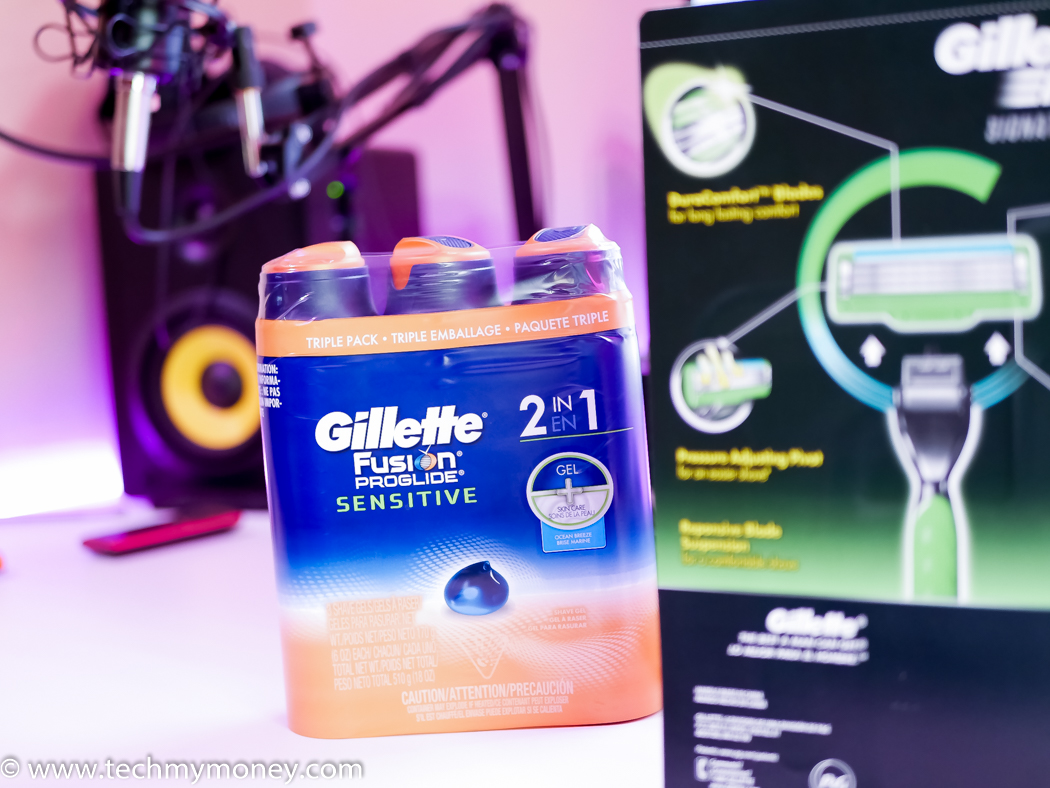 3) This step is where the Gillette® Mach3® Signature Edition steps in to save the day. I always use a sharp razor and discard old blades after 3-4 shaves. With 14 cartridges in a pack, I have more than enough to last me for a while.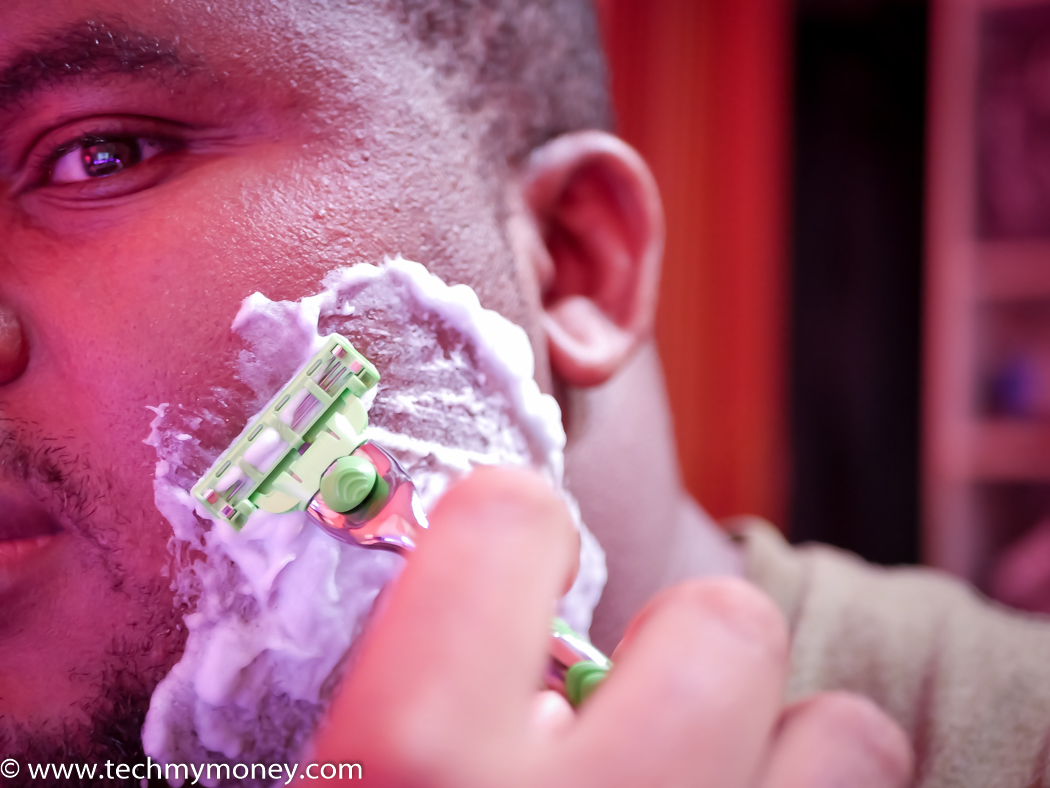 4) When shaving, make sure you shave in the direction of hair growth. Doing this the right way helps reduces irritation and the likelihood of hairs growing back into the skin. Don't pull the skin when shaving since this can also cause ingrown hairs to form.
5) I always take my time when shaving, and so should you. This also helps to reduce nicks, cuts, and abrasions that can aggravate razor bumps.
6) After shaving, I make sure I follow it up with an after-shave solution that contains hydrating ingredients to cut down on redness and discomfort. I try to stay away from after-shave solution that contains alcohol.
7) In order to keep my skin ready for my next shave, I exfoliate my skin to help soften it, clear my pores, even out patchy skin tones, and remove the top layer of dead cells. This also allows hairs to grow out more easily.
8) This final tip is not just for African-American men: try to reduce your number of shaves to every other day. This gives your skin time to heal and allows your hair to grow straight through the skin's surface. Frequent shaving too close to the skin will trap hairs inside the follicles.