BlackBerry made a decent effort with their first Android phone (BlacKBerry Priv), I personally like that phone and don't even understand why people dislike it. Reports have it that BlackBerry plans to launch two mid-range Android phones later this year. Thanks to someone from BlackBerry's team who hit the go button too early on the website, we now know that the new device is the DTEK50 (codenamed Neon) smartphone.
The images of the DTEK50 wasn't the only information made public, the leak also includes a few hardware details. The smartphone is Snapdragon 617 processor paired with 3GB of RAM, a 13-megapixel camera and 8MP for the front. The DTEK50 comes with a 16GB internal storage that and supports microSD cards up to 2TB. The Neon is powered by a 2610 mAh non-removable battery that comes with Quick Charge 2.0 for faster charging.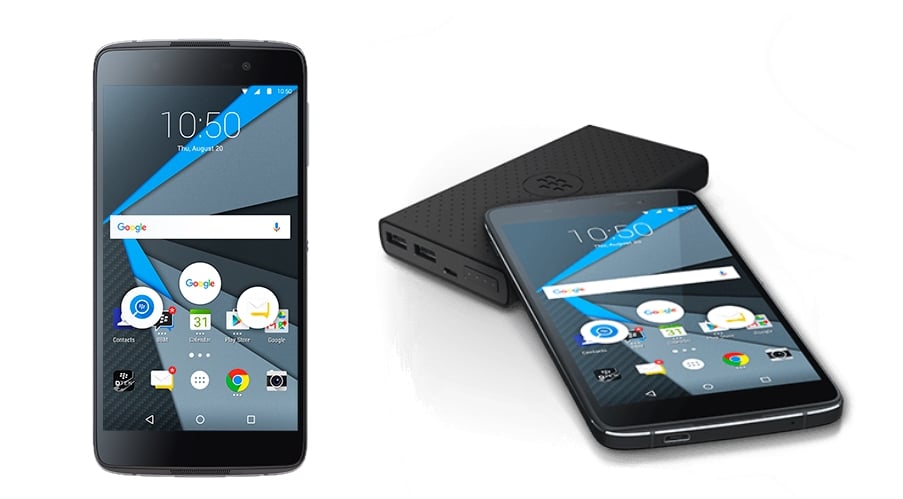 Just like the BlackBerry Priv, the new device comes with all the bells and whistles from the company's software security department. Apps like the BlackBerry Hub, DTEK (gives you a quick security overview on apps are accessing your details), Password Keeper, BBM, BlackBerry Calendar, and more that were present on the Priv will also be available to DTEK50.
The DTEK50 is currently available for pre for $299, the information on BlackBerry's online store says the smartphone is due to start shipping the week of August 8.