Some of the most popular fast-food chains have made it their goal to adopt some sort of tech gadget or invention to market their food and brand experience. Brands like KFC, McDonald's and Burger King have all dabbled into the tech space. Today Pizza Hut decides to join them by using their often tossed out pizza boxes and giving customers a reason to take a second look at the box before they completely toss it in the recycle bin.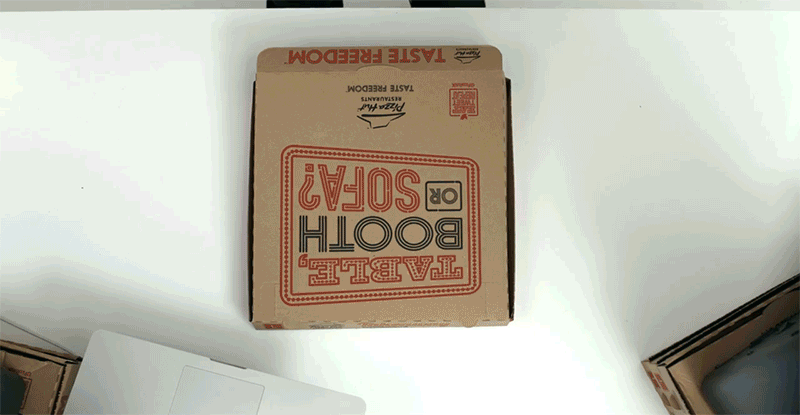 Pizza Hut brings us "DJ Decks," the world's first ever playable pizza box. The pizza box gets a decent helping of "futuristic" conductive inks that sends electronic signals via Bluetooth. This means that you can mix and scratch your own tunes with the output coming out of your laptop or mobile device. Inside the DJ Decks pizza box, there is a full-touch board with several touch responsive DJ controls with two decently sized turntables, a crossfader, volume and pitch buttons and a cue button. You should also be able to use common DJ software and mobile apps to kick the audio experience up a notch.
Currently, only United Kingdom Pizza Hut's are the only one's offering up these DJ Decks. They launched today and the lists of restaurants that are exclusive to these pizza boxes will be listed on Pizza Hut UK's Twitter within the next few days. When ordering pizzas, a max limit per order is five boxes.
Introducing the WORLD'S FIRST playable #PizzaDJDecks. We're giving 5 away across the UK. Stay tuned for clues 🎵 🍕 https://t.co/jHFoVK2Yp3

— Pizza Hut UK (@pizzahutuk) August 17, 2016