Walmart Family Mobile is not just a mobile plan in my household, it's a way of life for us. The benefits, the savings and the entertainment we gain from just being a Walmart Family Mobile household are incomparable to none. Before now, I used to pay $280 dollars more to my mobile service provider, then I got married, we had kids and then our phone bill started looking like a car note payment. Looking back now, I wonder why I had to pay so much for the same service we now get for just $50 or less from Walmart Family Mobile. Even my out of pocket fee which was just $19.88 was really low when compared to what other prepaid carriers charge to get you started.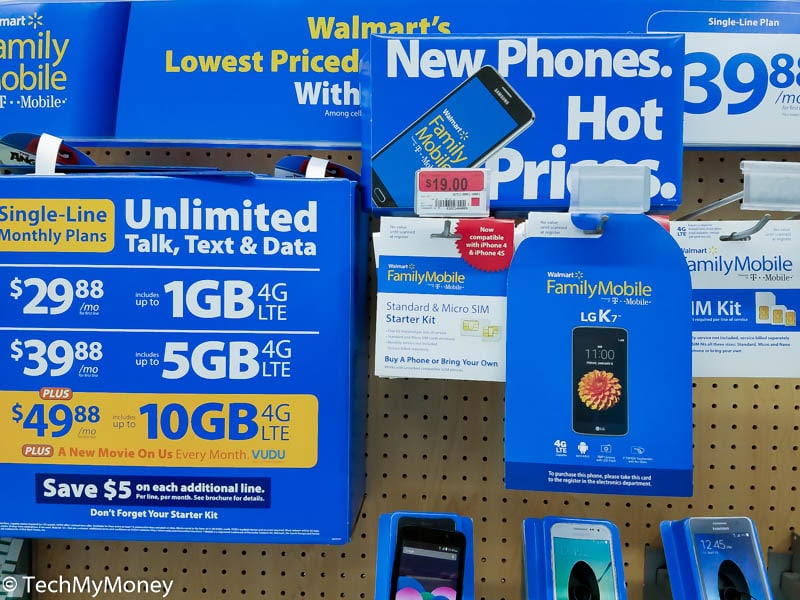 I try as much as possible to tell any of my friends or family members that the Walmart Family Mobile PLUS Plan gives you Unlimited Talk, Text, & Data which includes up to 10GB of 4G LTE plus a free movie on VUDU every month (a $7 value) per line for $49.88. Let's not even forget about the affordable list of phones you can choose from if and when you decide to make the switch. I recently bought the LG K7 is priced at $49.88 (Rollback from $89.88) for my son.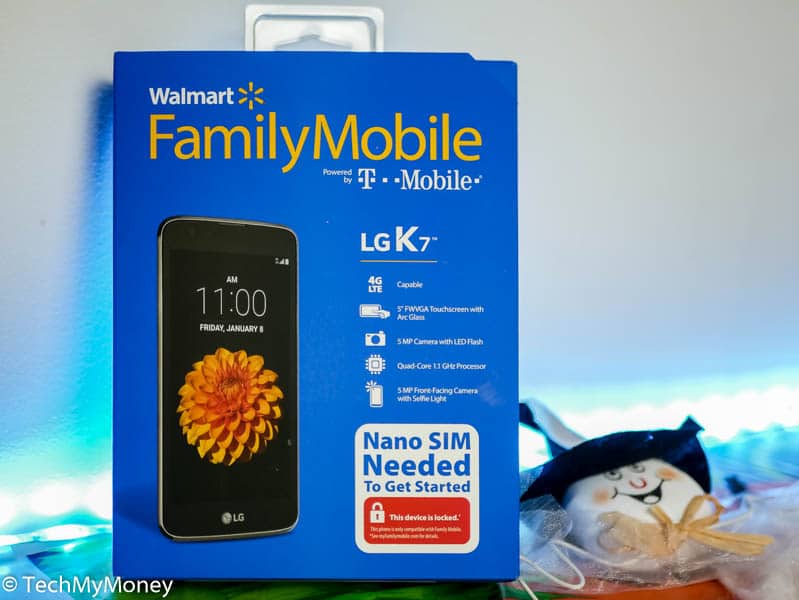 The savings you get from making the switch or should say "making a wise financial decision" really stacks up. Before our switch to Walmart Family Mobile I used to pay close to $600 for myself and 4 other family members, let's not forget the extra charges for surpassing our data limit. Now we pay a fraction of that for Unlimited Talk, Text, & Data on a 4G LTE network and a free movie on VUDU every month ($7 value) (in our case, it's 5 free movies because we have 5 lines).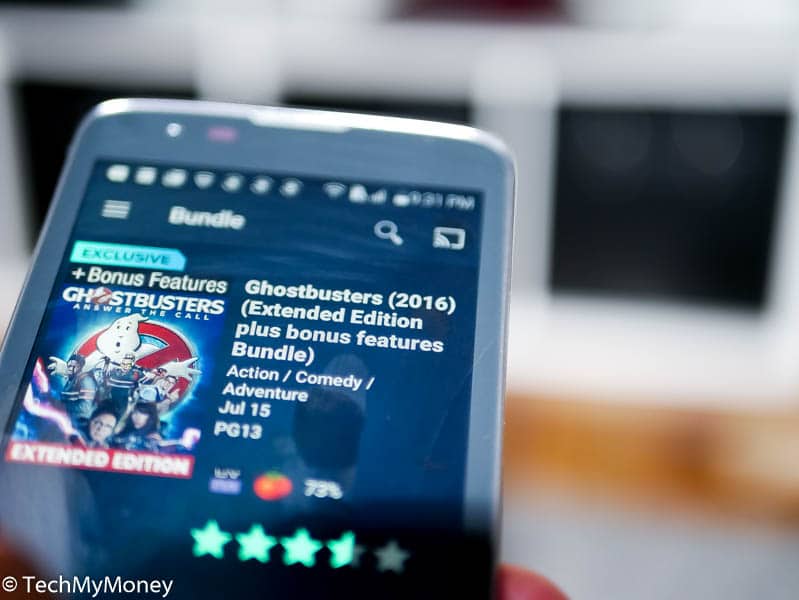 Extra cash to save or spend never hurt anyone before, since Halloween is around the corner, the extra savings will go a long way to making the upcoming holiday a fun experience for our family and friends. For those who still cherish the old school way of watching movies at home, the 2016 Ghostbusters will be available on Blu-ray, DVD and 4K Ultra HD in Walmart 10/11/16. If you decide to go with the Blu-ray extended edition, it will come with over 15 more minutes not seen in theaters scenes plus over 3 hours of hilarious extras. Be sure to check out the Walmart Family Mobile Hub page for more information about the in-store events to experience the free Ghostbusters Virtual Reality Experience. If you happen to activate a new line on any of the Walmart Family Mobile plans from 10/1-10/31, you'll receive a code giving access to a free download of the Ghostbuster VR Experience that lets you fire proton packs and look at VR ghosts straight in the eye. See the instructions below on how to redeem your code.
Process:
User Demos at Walmart Store/User purchases Walmart Family Mobile product and gets code
User visits GhostbustersVR.com
Register and Redeem code
Download app from Apple Store or Google Play/ access content
Walmart Family Mobile users or those of you who would like to make the switch to WFM can also attend the in-store events where you can get more info on activating your new line and experience the free Ghostbusters Virtual Reality, and a plastic 3D hologram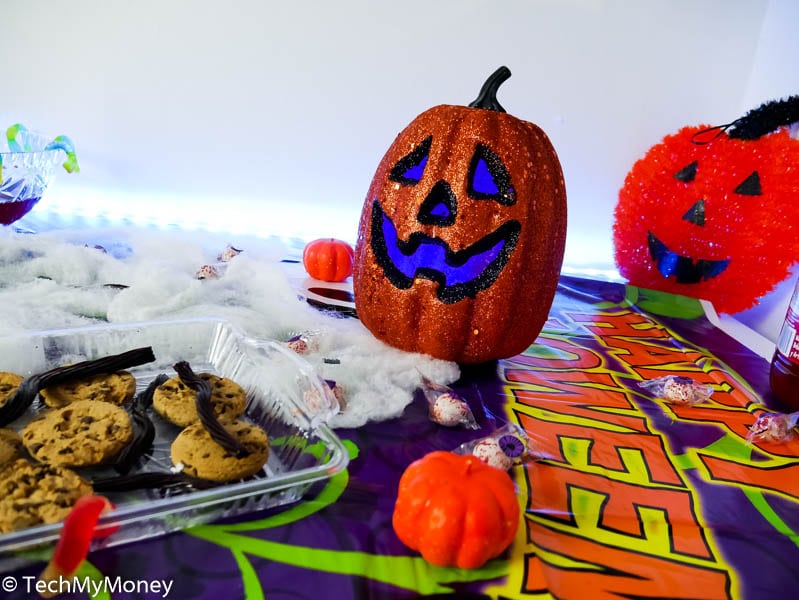 Halloween is the best time of the year to make your imagination come to life and with that said, Ghostbusters has been one of my all time favorite movie. So getting my home ready for an amazing and epic movie night will consist of a lot fo DIY project for me and the kids. First I will be visiting my local Walmart store to pick up all the items we will be using. Starting off with pumpkins which we will paint white and orange, using a chocolate chip to decorate the scary but all so tasty eyes on the jako lantern, putting LED lights that I have lying around the house inside the Jacko lantern to give it a more spooky effect. I will also use an old coat hanger as a floating ghost by tieing pillows around it and covering the coat hanger with white sheets. This will be placed at the entrance of our home. My kids would love throwing cotton balls all over the living area where the party will be taking place to create a smoke effect on the floor (cleaning up will be so much fun too). Of course, we can't forget LED lights that will be stringed all over the living area to set the spooky effect. For snacks, we will be baking cookies and some juicy red fruit punch for drinks.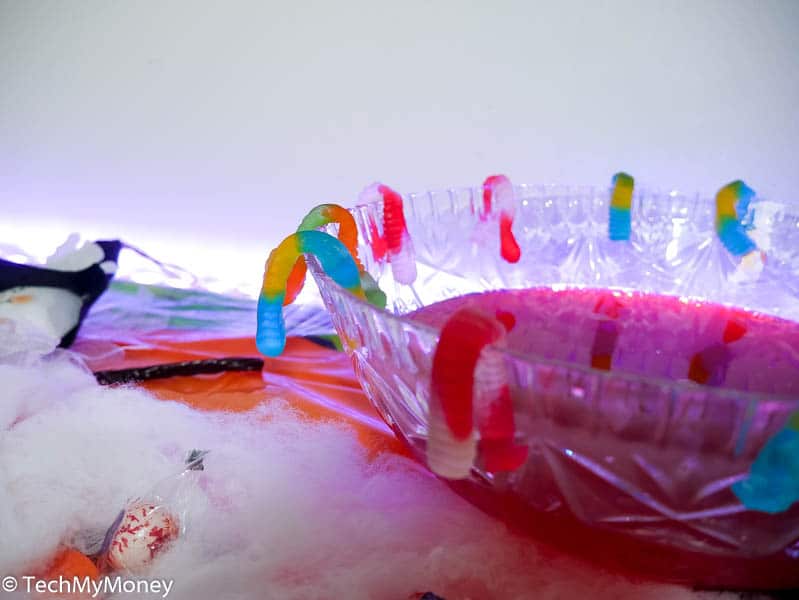 Disclaimer: All prices for phones and plans included in this post are accurate as of the date of posting; however, these prices are subject to change. Please refer to or your local Walmart for current pricing.