OnePlus is a relatively new company that has made a name for itself for making incredibly great smartphones for a ridiculously low price. Their first attempt, the OnePlus One really turned heads in the tech community and has since proved to be a worthy competitor to many other smartphone companies. Over the last couple of years, OnePlus has constantly maintained a pretty solid record on releasing good smartphones at a low price. Their most recent device, the OnePlus 3T is now getting a special edition model which is all black.
The phone originally came out with Space Grey and the new Special Edition variant is made in partnership with a Parisian retailer, Colette. The phone will set you back about $510 (€479). Sounds tempting? Well, there are only 250 units made, so getting one isn't going to be easy. If you want to get one, you will have to go to a Colette store in Paris on March 21st from 11 am local time.
The special edition variant comes with a 128GB storage, an engraved rear case, and the rest of the 3T specs. For those who don't know the specs of the OnePlus 3T, its got the Snapdragon 821 chipset clocked at 2.4Ghz, 6GB of RAM and a fast charging 3,400 mAh battery. Remember, to get this device, you'll first have to be in Paris and you'll have to head to Colette's store at Rue Saint Honoré on March 21st. For those of you who are bummed out about this, don't worry too much. You could always get a skin for DBrands.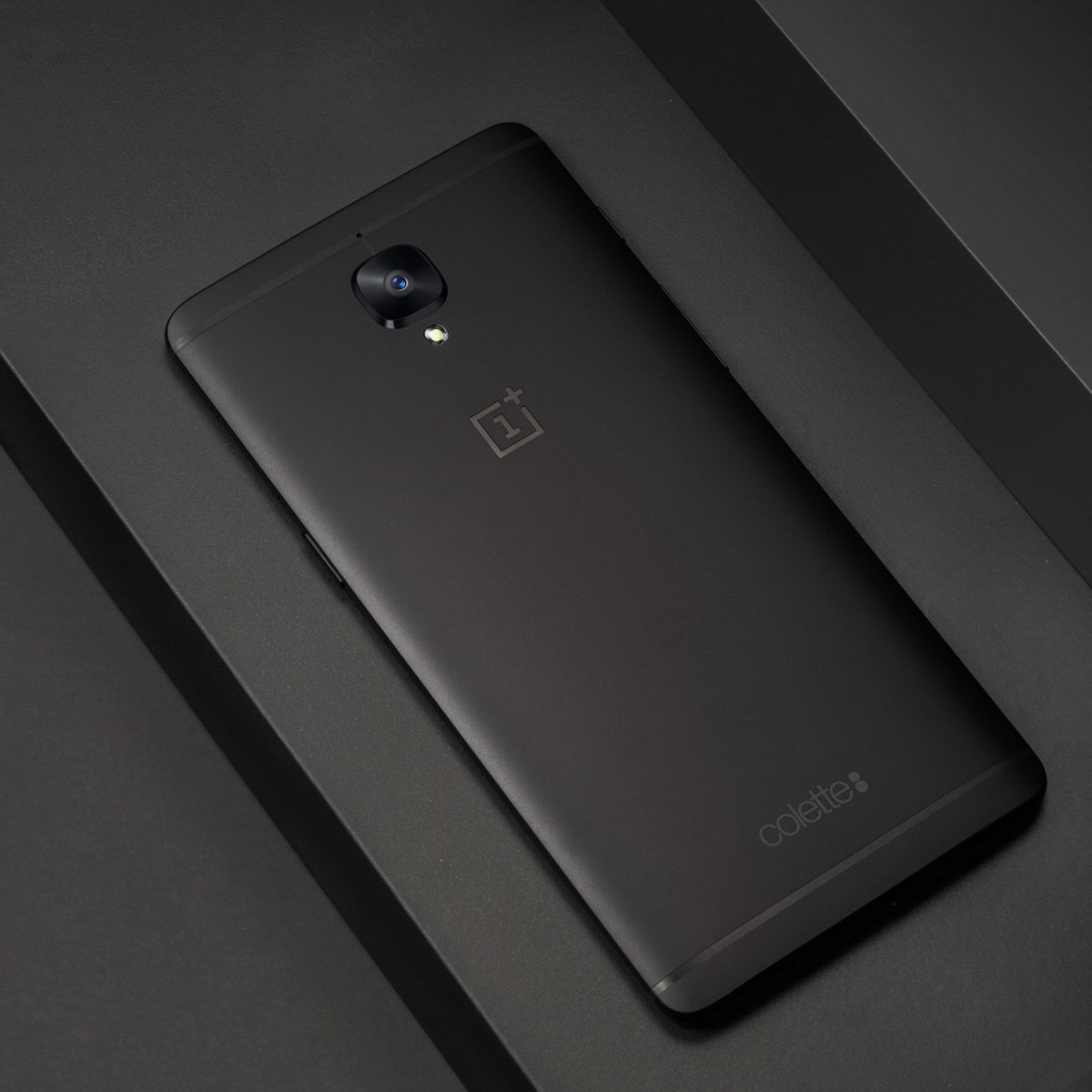 What do you guys think? Should OnePlus release a matte black version of the 3T or maybe a full black model in their next flagship? Let us know in the comments section!