Browsers having add-ons is not a new thing, sometimes it's a hit or miss, it all depends on its appeal to the users. Over the past year, Opera has tried to appeal to net-suffers needs adding cool features to their browsers like its low-power mode, built-in ad-blocking tools and access to a free, unlimited VPN. The new set of add-on added to the new Opera browser version codenamed "Reborn" is a lot more social, the company just added a messaging sidebar built into the browser interface that gives you the user the functionality to log into their WhatsApp, Facebook Messenger, and Telegram accounts, and chat with friends and family without ever leaving the Opera browser.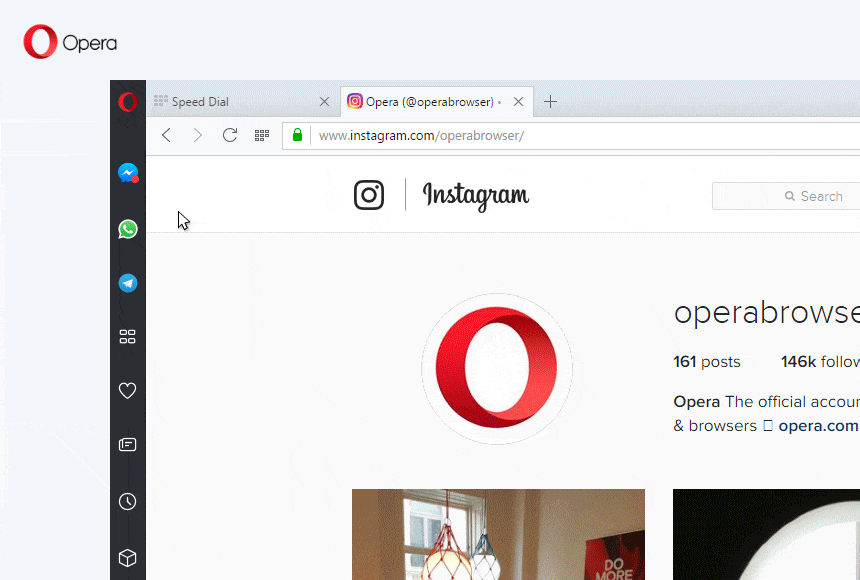 The feature was first seen in the company's experimental Neon browser which debuted sometime in January. As mentioned above, these new features come with the new version of the Opera browser codenamed "Reborn". For those of you who use the browser, you can make use of the new features by pinning the icons to the sidebar and click on them when you need to or pin the chat window alongside your current tab.
The social and messaging features of the Opera browser is not all that with the "Reborn" version of the browser, The browser now sports a new look, improved icons, and lighter tabs. Users can also control how the want the browser to block ads or switch between light and dark themes. Opera noted in a recent blog post that only three services are available at launch, it hopes to add more in the near future.