You know what's better than having a media stick that runs Android or Roku's OS in your living room? A Windows-powered mini-PC like the fanless Azulle Access3. It's so small it could be stuck behind your TV, eliminating the need of having a bulky PC in your living room. The Azulle Access3 mini-PC is the latest addition to Azulle mini-PC line. Unlike its predecessors, the Azulle Access3 comes with a ton of improvements in order to provide the user with a typical desktop experience in a palm-sized form-factor. Also, as a Tech Writer, I don't like traveling to events outside the country with my laptop, as it's prone to be lost, forgotten or stolen. For me, mini-PC like this can always stay in my possession as it clearly fits in your pocket.
Compared to their older models, the Azulle Access3 is the company's most powerful pocket PC to date, powering the PC is an Apollo Lake Processor that offers faster downloading, streaming, running and launching of applications speeds. Buyers will have the choice to select between the Celeron N3350 (two cores whose frequency is 1.1-2.4 GHz) and the Celeron N3450 chips (four cores with a frequency of 1.1-2.2 GHz). The GPU onboard the Access3 is an Intel HD Graphic 12EU/18EU controller. For such a mini device, the Access3 comes with all the ports and connections you need to set up a portable desktop on the go.
With a 32.1×50.8×19.1 mm frame, the device comes with a Gigabit Ethernet controller, WLAN wireless adapter (2.4 / 5 GHz), Bluetooth 4.0, two USB 3.0 ports and a 3.5 -mm audio jack. The Azulle Access3 is powered by Windows 10 Pro, which means, you'll access to Microsoft 365 applications to create Word documents, Excel sheets, Powerpoints, check e-mails and more.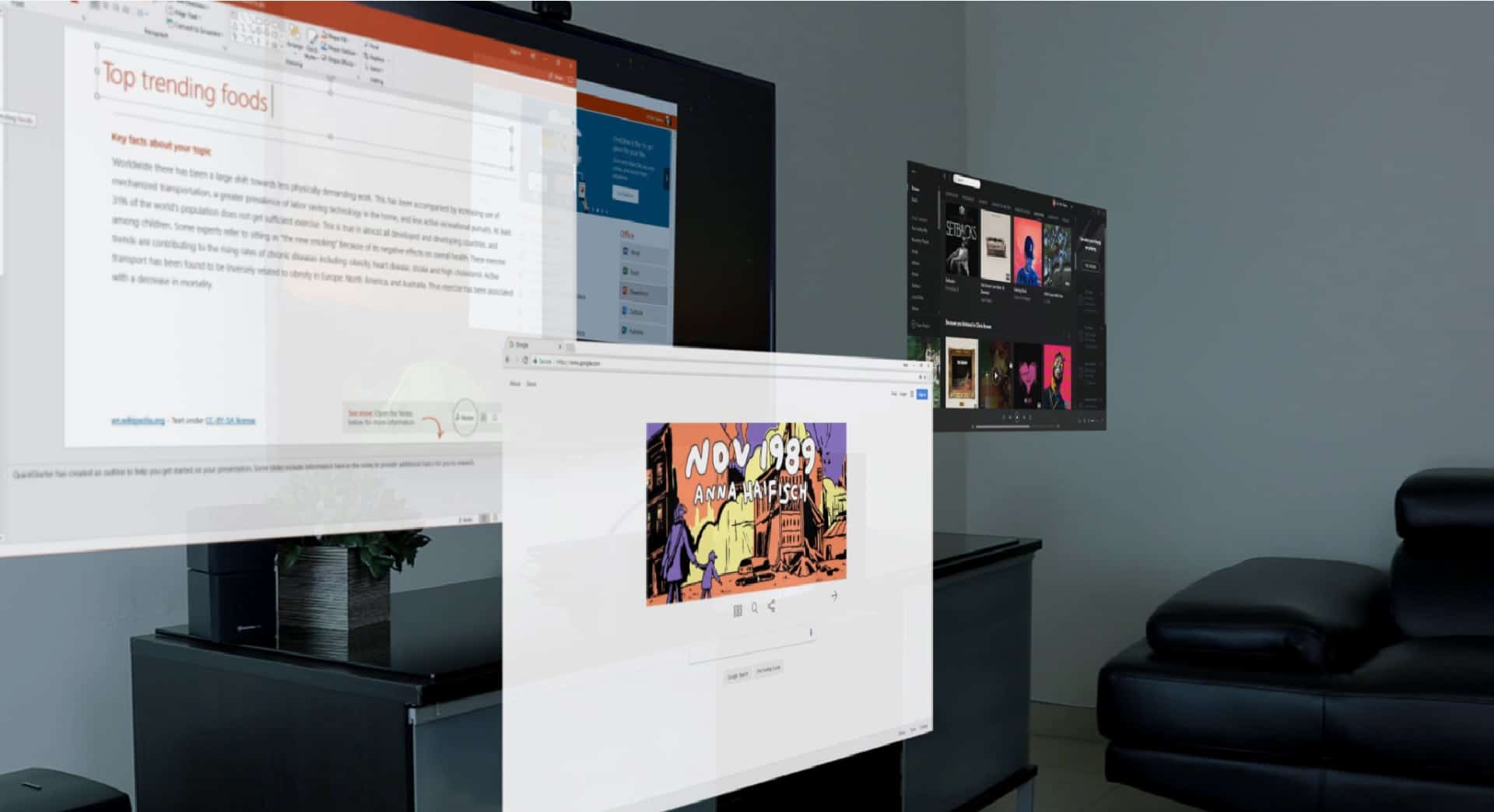 The Azulle Access3 is not just an impressive successor to the Access Plus, it supports 4K video at 30 frames per second. It can be used as an ideal entertainment center to watch videos on youtube or download apps like Kodi, Hulu or Netflix to stream movies in high-definition. The min-PC packs enough juice to play some non-tasking desktop games on your TV. When we get our hands on a review unit, we will be testing it's gaming limits and also try out the Nvidia Geforce Now that lets you play any AAA PC game on your low specced laptop or desktop without an upgrade or external GPU to see if we can also call the Access3 mini-PC a gaming PC too.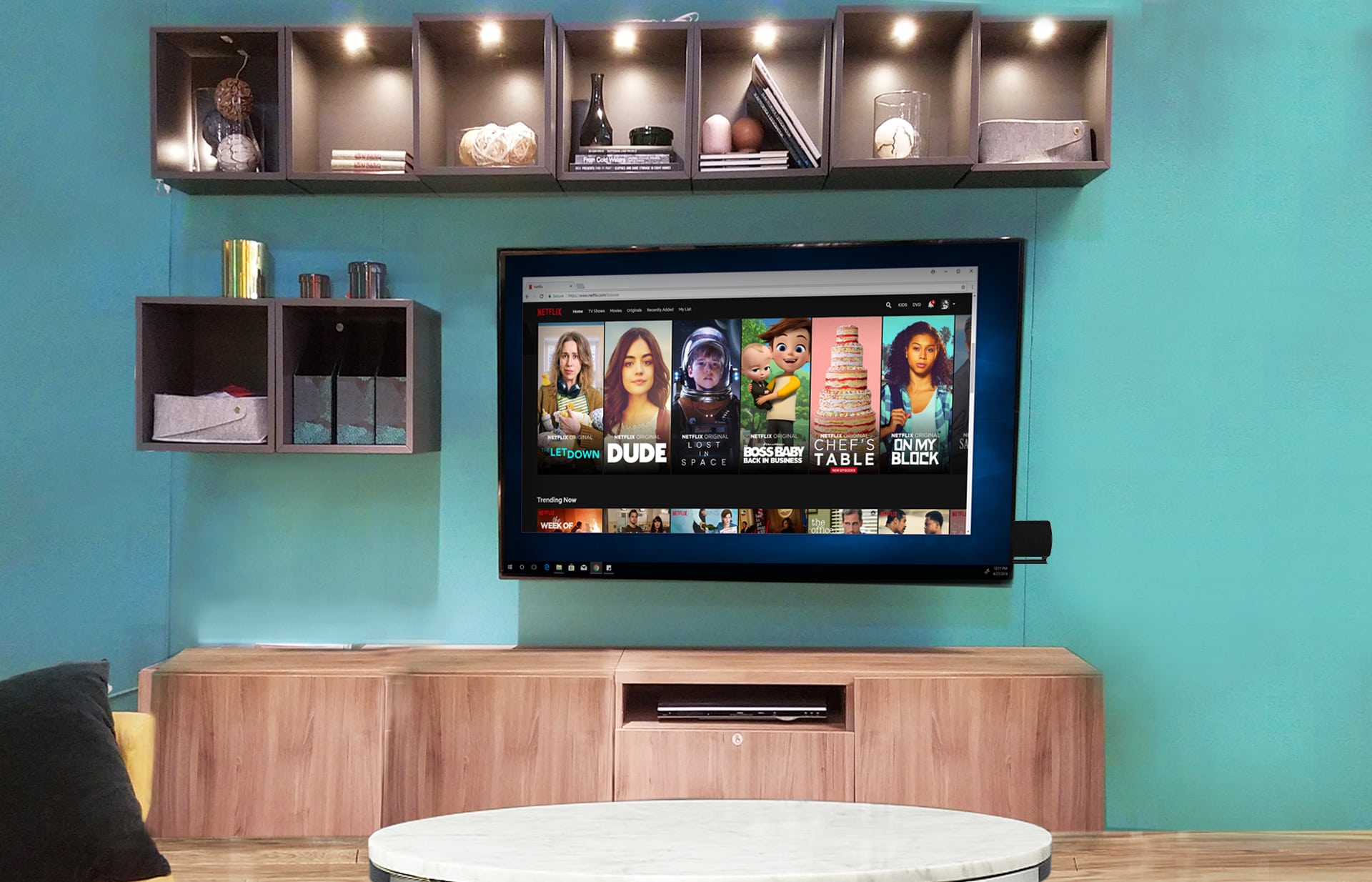 The device is currently available for pre-order with $20 off MSRP deal for pre-orders. The Azulle Access3 price is $175, and it will be arriving May 25th. See the detailed specs below.
Azulle Access3 Key Specifications:
PROCESSOR
Intel Apollo Lake N3350 / N3450
OPERATING SYSTEM
Windows 10 Pro
BIOS
Wake on LAN/PXE/Auto Power ON
RAM
2GB/4GB/6GB
STORAGE
32GB/64GB
GPU
Intel HD Graphic 12EU/18EU
WI-FI
Dual Band 2.4Ghz/5Ghz
ETHERNET
1 Gigabit
BLUETOOTH
Bluetooth 4.0
HDMI
x1 Port
4K @ 30fps
USB
x2 3.0 Ports
EXTERNAL STORAGE
Up to 256GB Micro SD slot
AUDIO OUTPUT
3.5 mm Jack
POWER SUPPLY
5V/2A
DIMENSION
5.2in x 2in x 0.75in