Nikkon just announced first mirrorless Z-series cameras and we all know it's just a matter of time before Canon responds with something similar. It seems like the wait won't be that long, as Nokishita and Canon Rumors have posted leaked images of the camera, its spec sheet, and details of what appears to be a lens lineup for the EOS R camera.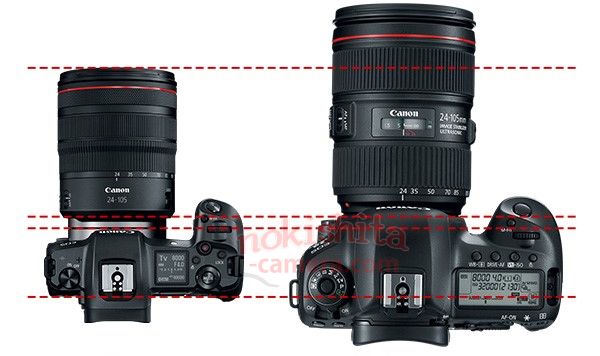 The EOS R is a 30.3-megapixel full-frame camera that comes with a horizontal-swivel touchscreen. Other specs of the EOS R includes being able to shoot 8 frames per second in continuous mode. You only be able to 4K videos at only 30FPS or 120FPS when you step down to 720. Other notable features include an OLED viewfinder with about 100 percent coverage.
The EOS R will come with 4 initial lens lineup of which two of them are zoom lenses, buyers will have the option to choose between the 24-105mm f/4L IS lens for your telephoto shots, two primes (35mm f/1.8 IS and 50mm f/1.2L) and a 28-70mm f/2L. For those of you who would like to use their old lens format, it seems like Canon is also launching three EOS lens adapters, rumored to have an option with a control ring and another with a drop-in filter mount.
According to Canon Rumors, details, Canon is slated to unveil the EOS R this Wednesday, September 5th, I guess that's when we'll get the pricing info.