In case you missed it, Samsung recently released a portable X-series NVMe SSD, the Samsung X5 comes with support for Thunderbolt 3. With a 40Gbps-bandwidth Thunderbolt 3 connectivity, the new X5 SSD hits read speeds of 2,800 MB/s making it faster than the portable SATA-based option. The X5 price starts at $399.99 for the 500GB model, $699.99 for the 1TB model, and $1,399.99 for the 2TB premium version. It carries a three-year limited warranty too.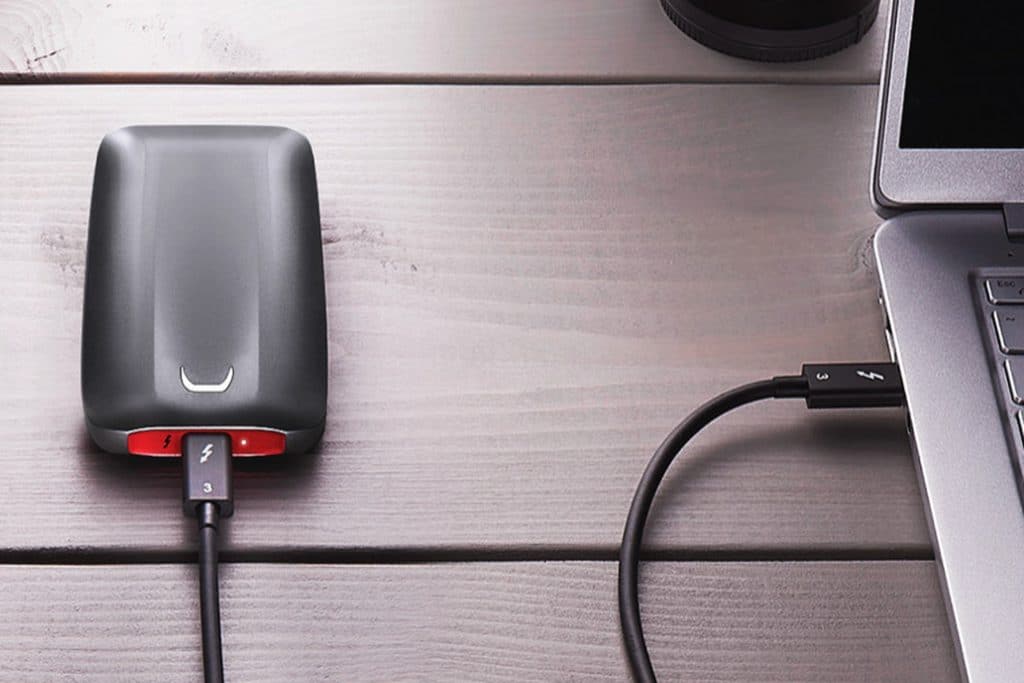 With speeds like this, the X5 is able to handle intensive workloads with ease. It comes with a metal shock-resistant frame that's supposed help it brace falls of up to two meters. If you're concerned about its aesthetics, it comes with a glossy and a non-slip bottom mat to prevent accidents.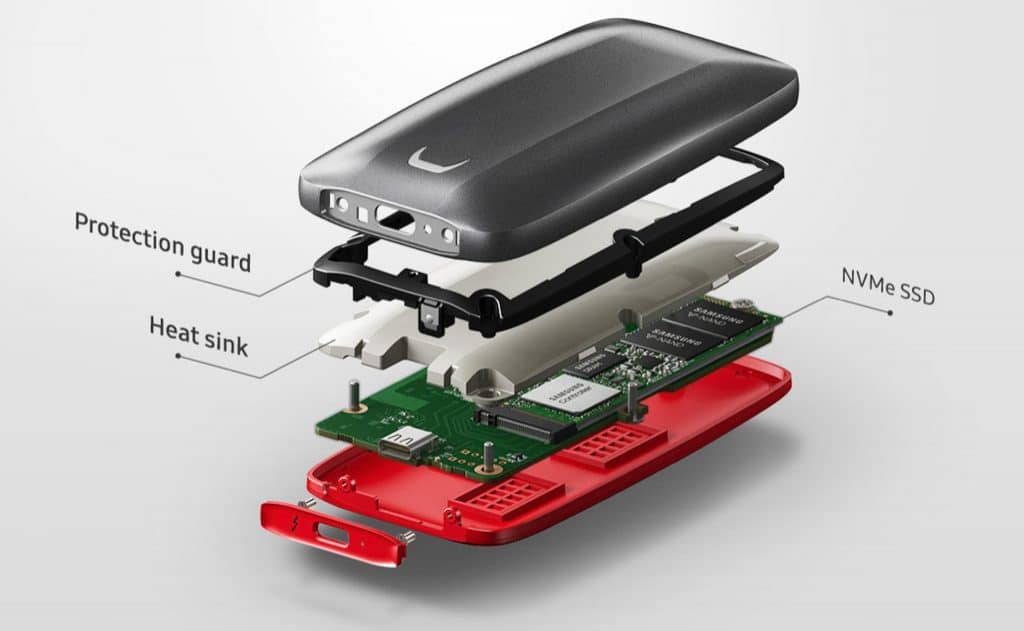 With speeds of up to 2,300 MB/s, the SSD can handle your 4K video editing or other speed required workflow. The Portable SSD X5 can transfer a 20GB file in as little as 12 seconds. If you're interested in getting your hands on one, it's worth noting that the Samsung X5 SSD is a Thunderbolt 3 drive, so, it's not compatible with laptops that only support USB.