Covid 19 has shifted the business paradigm completely. Where before you would usually only have to manage a small part of your team working remotely, nowadays it seems like most everyone is. Firms are finding new challenges with this shift in labor, but it hasn't been the end of workplace productivity like so many have claimed. In fact, remote workers are 35% to 40% more productive than non-remote workers. Here are some essential tools to help you get used to the new normal and help boost productivity in your business.
     1. Video conferencing software
Because people are farther apart than ever, a good video conferencing suite is vital to your business. Daily meetings, conferencing with clients, and even applicant interviews have moved online. All that put together means that you need a program that fits several criteria:
VoIP communication – It is necessary that you can communicate over video as easily as phone or chat, which is why it's necessary that your program uses Voice over Internet Protocol.
Multiple webcam viewability – Make sure you can see multiple webcams on your suite at once.
In-program chat – This allows your participants to interact while someone else is presenting without disruptions.
Branding ability – This feature is important when you are contacting your customers. It's a good idea to include your logo or branding on the calls.
If you have problems with one or more of these issues, don't be afraid to move on. There are too many options out there to deal with problems, and it could be costing you in productivity.
     2. Onboarding process
A great way that a company can boost productivity is in their hiring process. Having streamlined hiring practices where you hire better employees and have them go through quick and efficient training is a great way to increase productivity, especially if your business is growing quickly. By using a filtering system on resumes, being aware of the different types of background checks (and using the correct one for the type of employee you hire), and then getting new hires onboarded faster can make sure you get the right employees for your company.
     3. Private channels
Strong communication is the key to any productive business. Now there are more platforms than ever for your teams to communicate. If you are looking for something quicker than email, but more secure and less personal than texting, there are several programs built to get around that issue. Solutions like Telegram, Discord, or the Slack messaging app are built to allow groups to communicate, share documents and quickly get in contact with each other while allowing for more productivity.
     4. Remote desktop software
A good remote desktop software is another key tool, especially if you have to interact with software daily. Instead of having to explain over the phone or email about how to solve a technical issue, why not just show the person instead? It's quicker and less prone to errors. Some platforms even allow you to record the session, so that you can refer to it in the future. These recordings can then be used for future training purposes, because we all know that if someone has a problem, it most likely means that somebody else will have that problem eventually too.
     5. Automation software
Try looking at administrative tasks that can be automated within your company's processes. Appointment scheduling, basic customer response messages, document scanning, and data scraping are all tasks that can be automated by small apps, so that you and your team don't have to.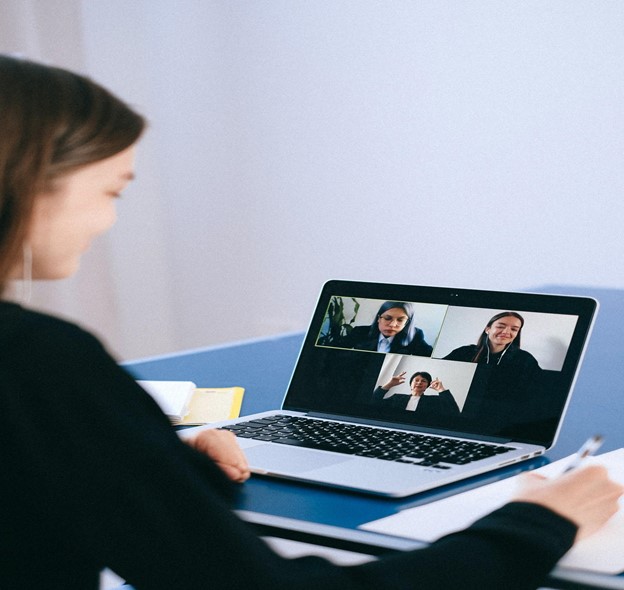 6. Customer relationship management software
CRM software allows you to better know your customers by collecting and compiling data from the various methods that you interact with your customers, from webpage interactions, phone, emails, or chat, to social media. This information can then be used to better understand your customers and fulfil their needs to the best of your ability. This will not only make your life easier, but improve the customer experience.
These 6 tools will help your company increase its productivity in this post-pandemic market. Utilize them within your company to help you reach the next level of success.