Summer is around the corner, and crypto currency miners know it's a big deal. Getting you mining rig room temperature under control and keeping it there in the summer can be a very frustrating task. I face this daunting task last summer and now small GPU farm has grown a little more than I had last summer. However, I will be listing some cooling ideas that I used last year and more gadgets I will be adding this year with out using an AC all summer long.
AC Infinity AIRLIFT T12, Shutter Exhaust Fan 12″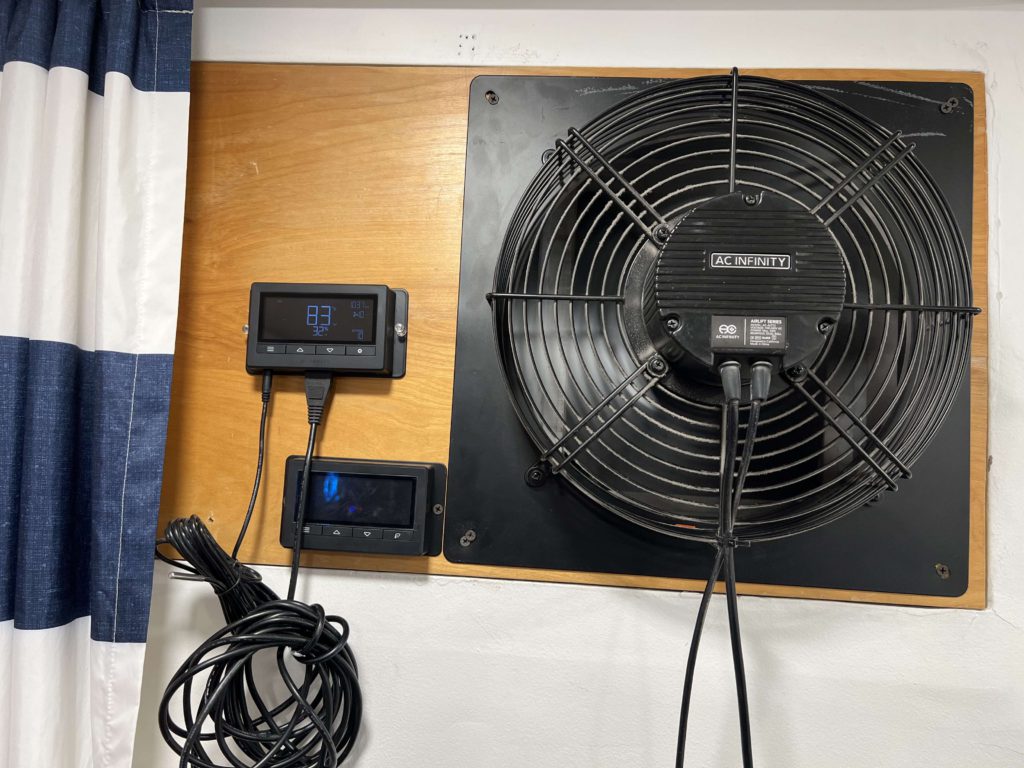 This one is a life saver, there are various way to mount this one, I had this installed in my mining basement. I had to be creative in mounting this because I didn't want to spend a lot of money cutting a vent hole through my basement concrete walls. I had to mount it on a plywood the same size of my basement window, so I didn't have to break anything.
AC Infinity CLOUDLINE T6, Quiet 6" Inline Duct Fan
This inline duct fan is also made by AC infinity, this could be mounted in the open or inside your walls. Which way you want, this is certainly a good option, and it can serve as an intake or outtake system. They both come with a temperature humidity controller that can help you set values to ramp up or than the fan.
AC Infinity Controller 67 Smart Bluetooth Fan Controller
If you are going to use the products from AC Infinity to cool and exhaust hot air from your mining room, then an excellent addition to the bunch should be the AC Infinity Controller 67 Smart Bluetooth Fan Controller. All AC Infinity fans come with some sort of manual controller, but this version lets you connect with our app via Bluetooth to unlock advance programs, set notifications, and view climate data.
If mine with a NVIDIA RTX 3090 or ever mined cryptocurrency with one, then you are not new to the amount of it produces. I don't go the route of opening the GPU to change the thermal pad so as not to void the warranty. So, I just do my modification on the outside by sticking a heat sink to the backplate to help dissipate the heat.
With all these power-hungry equipment turned on; you would want to power them correctly during the summer to prevent fire outbreaks. I use a 30A, 48 Outlets Tripp Lite Metered PDU to power my mining rigs. I like the metered version because you can see how much electricity is being drawn by you rigs, letting keep tabs of the 80% rule.
This list will keep getting updated as we test out new items and implement them.
We are supported by our audience. When you purchase through links on our site, we may earn an affiliate commission.